Alone
Not Lonely
Quotations
Related Pages
You Can Be More Alone With People
---
"Behold, the hour cometh, yea, is now come, that ye shall be scattered, every man to his own, and shall leave me alone: and yet I am not alone, because the Father is with me." —John 16:32
---
Read to discover how to garden your mind to grow healthy plants.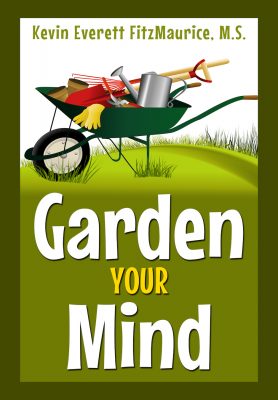 Alone Is Not Equal to Lonely
To be alone is not to be lonely.
To be alone is not to be alone if one considers the angels of God.
To be alone does not take courage.
To fear to be alone is to fear the company of oneself.
Those who would not be alone are those who are not worthwhile company.
To be lonely when alone means that you need others to feel alive, real, worthwhile–you alone are not enough.
If you are not enough company, then no amount of people can ever be enough company–after all–they are just more you.
To be single is neither a crime against nature nor the state.
You are born alone and you will die alone, yet, you are never alone with good in your heart.
The only one who can satisfy your need for communion, your need not to be alone, is God.
Quotations from Various Sources
Listed Alphabetically
"A man has to live with himself, and he should see to it that he always has good company." —Charles Evans Hughes
"And for this you must have quiet and solitude. But society does not allow you to have them. You must be with people, outwardly active at all costs. If you are alone you are considered antisocial or peculiar, or you are afraid of your own loneliness." —J. Krishnamurti, The Collected Works of J. Krishnamurti, Volume III,p. 216
"And he that sent me is with me: the Father hath not left me alone; for I do always those things that please him." —John 8:29
"And yet if I judge, my judgment is true: for I am not alone, but I and the Father that sent me." —John 8:16
"As for solitude, I cannot understand how certain people seek to lay claim to intellectual stature, nobility of soul and strength of character, yet have not the slightest feeling for seclusion; for solitude, I maintain, when joined with a quiet contemplation of nature, a serene and conscious faith in creation and the Creator, and a few vexations from outside is the only school for a mind of lofty endowment." —Johann Wolfgang von Goethe (1749-1832)
"But I would have you without carefulness. He that is unmarried careth for the things that belong to the Lord, how he may please the Lord: But he that is married careth for the things that are of the world, how he may please his wife." —I Corinthians 7:32-33
"For what glory is it, if, when ye be buffeted for your faults, ye shall take it patiently? but if, when ye do well, and suffer for it, ye take it patiently, this is acceptable with God." —I Peter 2:20
"Friendship with oneself is all-important, because without it one cannot be friends with anyone else." —Eleanor Roosevelt
"No one with a mind is ever bored or lonely." —Kevin Everett FitzMaurice
"Not in the shouts and plaudits of the throng, but in ourselves, are triumph and defeat." —Henry Wadsworth Longfellow
"One must be alone to find reality–which does not mean escape, withdrawal from life." —J. Krishnamurti, The Collected Works of J. Krishnamurti, Volume V,p. 357
"People who take time to be alone usually have depth, originality, and quiet reserve." —John Miller
Related Pages of Free Information
---
Click for diagrams and maps of how people control you.