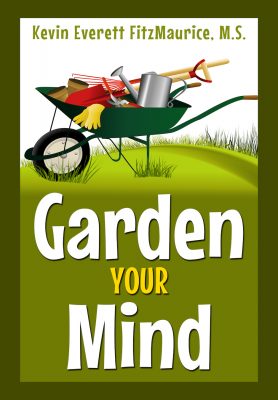 ---
Use All 7 of Your Tools for Best Results
Garbage Rules will prod you to face your self-defeating thinking that's keeping you addicted.
Ego will help you to understand and overcome the underlying problem in your addiction.
---
1. SUPPORT GROUPS
Attend support group meetings and talk about your struggles and triumphs in recovery.
Take in hope and strength from the struggles and triumphs of others in the group. In other words, relate to and share with others. Expect to spend at least from 3-5 years regularly attending support groups.
This includes getting phone numbers of people to call when temptations become overwhelming.
This includes developing healthy friends: those who work a good program.
This includes having a home group that you regularly attend and that will check up on you if you are missing.
This includes attending a variety of groups in order to get everything the program has to offer.
This includes not using the support group for everything: "Do not put all of your eggs in one basket."
To make this work, remember that a support group is not a therapy group. To make this work, remember you do not have to agree with everything. As they say in AA, "Take what you want and leave the rest."
To make this work, remember that people who need recovery are usually people who are rigid in their thinking–therefore they will likely still be rigid during their recovery. So practice the Serenity Prayer by learning to focus on controlling yourself and not others or life. Stay out of the disease vs. compulsion debate, instead, work your program.
---
2. SPONSOR
Have a sponsor who makes you work the steps from beginning to end and back again.
To make this work, remember that a sponsor is for help with the support program, not your counseling. Start with a temporary sponsor so you can find out if they are right for you without having to offend anyone.
The rule of thumb is that a sponsor should have from 3-5 years of solid recovery.
---
3. ADVISOR
Have a spiritual advisor who helps you to focus on the big picture and your long-term spiritual goals.
This is the most dangerous choice you will make. Therefore, do not hurry it.
To make this work, choose an advisor who encourages your use of both support groups and counseling as a part of your recovery.
To make this work, remember support groups lose much of their effectiveness when they become or act like either religions or cults.
To make this work, remember support groups are for support not control of your spiritual life.
---
4. SELF-CARE
Take care to have a healthy diet, to exercise, and to sleep well.
Take care to attend to your family and their needs.
Take care to maintain good relations at work.
Take care to either do the work you love or to love the work you do.
"Don't get too hungry, angry, lonely, or tired."
---
5. TIME MANAGEMENT
Make time for:
alone time, counseling, education, family, friends, fun, helping others, humor, journaling, meditation, play, prayer, reading, relaxation, rest, self-care, sharing recovery, skill building, spiritual practices.
Make your own list by adding to and subtracting from the above list.
---
6. COUNSELOR
Have a counselor who helps you learn the thinking, feeling, and behaving skills you need to be successful at home, school, work, and play.
To make this work, choose a counselor who encourages your use of support groups and a spiritual advisor.
This includes developing a relapse-prevention program with your counselor.
This includes getting help with family relations, sexual relations, communication, or any area of distress for you.
This includes developing and working towards long-term goals.
A good counselor will continually monitor all of these 7 areas with you. A good counselor will help you to save your marriage if at all possible. A good counselor will offer advice when you need it and help you problem solve for yourself when you can.
A good counselor will help you motivate yourself to stay in recovery. A good counselor will be certified in Rational Emotive Behavior Therapy (REBT) or CBT. A good counselor will teach you to practice emotional responsibility.
---
7. EMOTIONAL RESPONSIBILITY
Develop and maintain emotional responsibility (ER).
ER is the real key. If you practice ER, you will not blame and damn your way into acting out again. Blaming and damning yourself, others, or life is the first enemy of your recovery.
---
Quotations from Various Sources
Organized Alphabetically
"And he said unto his disciples, Therefore I say unto you, Take no thought for your life, what ye shall eat; neither for the body, what ye shall put on." —Luke 12:22 
"Believe in recovery, redemption, and rehabilitation especially when the world wants to punish you instead of to help you." —Kevin Everett FitzMaurice 
"Correct it or accept it." —Kevin Everett FitzMaurice 
"Detach with love." —Al-Anon 
"Even though a number of people have tried, no one has yet found a way to drink for a living." —Jean Kerr 
"Flow with whatever may happen and let your mind be free. Stay centered by accepting whatever you are doing." —Chuang-Tzu 
"God grant me the serenity to accept the people I cannot change, the courage to change the one I can, and the wisdom to know it's me." —Anonymous 
"Guilt is really the reverse side of the coin of pride. Guilt aims at self-destruction, and pride aims at the destruction of others." —Bill W., As Bill Sees It, p. 140 
"I didn't cause it. I can't change it. I can't control it." —Al-Anon 
"I've developed a new philosophy–I only dread one day at a time." —Charlie Brown 
"Recovery does not take care of itself no matter how old it is." —Kevin Everett FitzMaurice 
"Recovery is the process of recovering who you were as a child." —Kevin Everett FitzMaurice 
"Recovery requires conquering the seven-headed dragon: physical, mental, emotional, social, motivational, renewal, spiritual." —Kevin Everett FitzMaurice 
"Resolve to be thyself; and know that he who finds himself, loses his misery." —Matthew Arnold 
"Suffering isn't ennobling, recovery is." —Christian Barnard 
"Take therefore no thought for the morrow: for the morrow shall take thought for the things of itself. Sufficient unto the day is the evil thereof." —Matthew 6:34 
"The AA program can be summed up in two words: acceptance and surrender." —Kevin Everett FitzMaurice 
"The attitude of unconditional self-acceptance is probably the most important variable in their long-term recovery." —Albert Ellis, Rational-Emotive Therapy with Alcoholics and Substance Abusers, p. 71 
"The best way to cheer yourself is to try to cheer somebody else up." —Mark Twain 
"Therefore I say unto you, Take no thought for your life, what ye shall eat, or what ye shall drink; nor yet for your body, what ye shall put on. Is not the life more than meat, and the body than raiment?" —Matthew 6:25 
"Those who are free of resentful thoughts surely find peace." —Buddha 
"You have to accept whatever comes, and the only important thing is that you meet it with courage and with the best that you have to give." —Eleanor Roosevelt