But Life Often Shows that 1 + 1 = 3
Garden will teach you an easy and effective system of Cognitive Behavioral Therapy (CBT & REBT).
---
Read and understand how your thinking makes you crazy.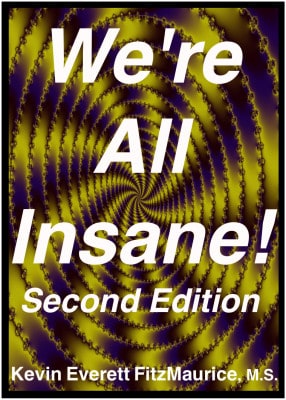 Despite what you learned in grammar school about 1 + 1 = 2.
Life often shows that 1 + 1 = 3.
When you add one man and one woman, you can get three: one man, one woman, one baby.
When you juxtapose two images in poetry, you should get a third picture, sensation, or feeling.
When you engage in dialectics, you can arrive at a third conclusion based on the two opposing positions.
When you engage in dialectics, you can use two opposites to discover a third possibility.
When you take a thesis and an antithesis, you can add them to get a third: their synthesis.
Yin and yang in Eastern philosophy represent the opposites that when combined and mixed make all the third things that exist.
When you have an unpleasant task to do and you think of yet another unpleasant task to be done, you often avoid both by engaging in a third task.
When you compare the theoretical to the practical, you can discover new information (third) about both.
When you take two chemicals in chemistry and combine them, you can arrive at a third new chemical.
In manufacturing, two materials are often combined to make a third material.
In comedy, two contrasting images are juxtaposed to make a third effect: release through laughter.
---
Triality Is the Goal
How many can you think of to add to the list?
Go ahead, it is fun!
To move beyond duality, discover triality.
Related Pages of Free Information
---
Read and discover the best diagrams and maps of how people play games with your mind and heart.