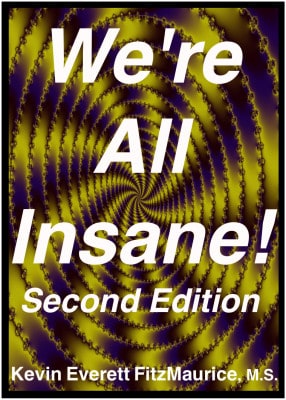 ---
Understand at Least Three Levels of Existence
---
3 LEVELS OF EXISTENCE
Top level, foundation level: ENERGY.
Middle level: SENSATION.
Bottom level: VERBAL.
---
SAME 3 LEVELS DIFFERENT WORDS
Spirit, energy, life force, God.
Sensations, pictures, reality, experience, life, living, experiencing.
Thought, verbal, names, terms, labels, knowledge, matter, thing.
---
4 LEVELS OF EXISTENCE
ENERGY
SENSATION
THOUGHT
THOUGHT ABOUT THOUGHT
---
5 LEVELS OF EXISTENCE
ENERGY
SENSATION OF ENERGY
THOUGHT OF SENSATION
SENSATION OF ENERGY OF THOUGHT
THOUGHT ABOUT SENSATION OF THOUGHT
---
FUNCTION OF 3 LEVELS OF EXISTENCE
Knowing, doing, being, creating, sustaining.
Experiencing energy.
Experiencing sensation.
---
MORE ON 3 LEVELS OF EXISTENCE
Power, talent, ability, gift, the zone, in the flow, light, love.
Wisdom, understanding, compassion, empathy, general view.
Facts, figures, data, details, repetition, specific view.
---
HUMAN THOUGHT = PHYSICAL MATTER
"For in him we live, and move, and have our being; as certain also of your own poets have said, For we are also his offspring." —Acts 17:28
Matter is really thought, thought in the mind of God, not human thought. Human thought is like matter: dead, simple, a thing.
"For as the heavens are higher than the earth, so are my ways higher than your ways, and my thoughts than your thoughts." —Isaiah 55:9
---
MAKING THOUGHT A PROBLEM
Thought is about sensation and sensation is about energy.
Your problems occur in two basic ways: (1) claiming thought is sensation; (2) claiming thought is energy.
THOUGHT AS SENSATION: When you mistake thought for sensation, you mistake thought for reality. This puts you out of touch with reality and leads to prejudice, misjudgment, and all manner of thinking errors such as distorting evidence.
THOUGHT AS ENERGY: When you mistake thought for energy, you mistake thought for doing. This sets you up for failure as thought cannot do. For instance, relying on thought to remember means you will forget.
---
THOUGHT HAS PURPOSE
Use thought as an indicator.
Use thought to point to reality.
Use thought to point to sensation.
Use thought as a signpost or a map.
Remember, as Korzybski said, the map is not the territory.
---
NOTE ON LEVELS OF REALITY
The author also has published a system of 12 levels of reality. However, the 3 main levels of energy, sensation, and thought are enough to start with.
See World Within: The Inner Life, for a system of 7 levels of reality.
---
Related Page for Free Information
---
"The field of consciousness is tiny. It accepts only one problem at a time." —Antoine de Saint-Exupery