---
Table of Contents for the book Anything Goes
Garden will teach you an easy and effective system of Cognitive Behavioral Therapy (CBT).
REBT practitioners update your practice for greater effectiveness & efficiency with Not.
Ego will help you to live sane in an insane world of competing ego-stories.
---
Notes on this Tabe of Contents
Seeing the actual content list, you will recognize the amount of sayings provided that will enable you to not only understand some of the basic issues of life–but also to apply that knowledge to your identity, relationships, and responses.
Use this page for information for the book Anything Goes.
---
CONTENTS ORGANIZED BY CHAPTER
---
Chapter 0
Begin
Title
Copyright
Dedication
Description
---
Chapter 1
---
Chapter 2
---
Chapter 3
---
Chapter 4
---
Chapter 5
---
Chapter 6
---
Chapter 7
---
Chapter 8
---
Chapter 9
End
Final Comments
Recommended Readings
Book Advertisements

How to End Ego
How to Stop Failing
How to Clean Your Mind
How to Achieve Coherence
---

NOW
---
IDEAS FROM THE BOOK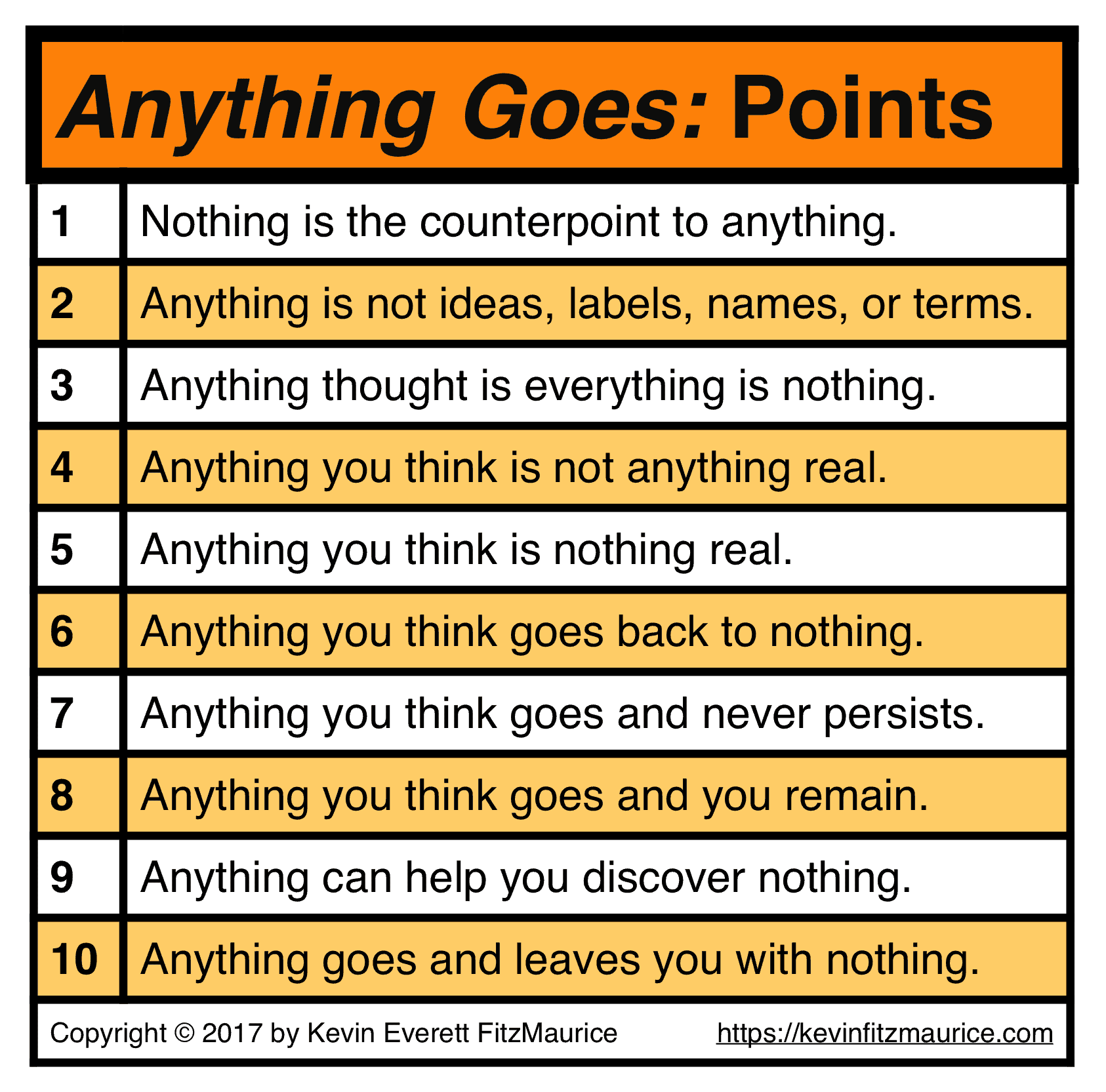 ---