Description
---
Garden
Garden is your proven how-to guide for improving your mental health using Cognitive Behavioral Therapy (CBT). You will discover how to use CBT principles to solve your emotional and behavioral problems in clear and simple terms that will serve you for the rest of your life. Discover how to cope and problem-solve better now.
Self-help results have never been as easy, practical & effective.
New proven methods give you the results you want for better health, happiness, success & love in your life.
Start today and discover how to be free to get what you want now.
---
Counselors who practice Cognitive Behavioral Therapy (CBT) can use Garden for guided self-help with their clients. Learn the 3Rs now.
---
Choose to Discover and Learn–
How To Brighten Your Mind and Heart with CBT
How To Practice CBT Self-Help
How To Practice Guided Self-Help with CBT
---
DESCRIPTION: From Inside the Book
"A garden is where you grow food and herbs to nourish and heal and flowers to please and inspire. A garden is where you protect and care for plants that provide you with multiple benefits in return. A garden is where you continually uproot the weeds that are interfering with the health and growth of your plants, herbs, and flowers. Gardening is caring for plants, so they might be healthy enough to produce value–flowers, vegetables, herbs, and fruits.
Your mind is the soil in which sensations, thoughts, feelings, and attitudes take root. Whatever takes root in your conscious or unconscious mind produces fruit or results. Your conscious mind is the part of your garden you admit having. Your unconscious mind is the part of your garden you hide in darkness, as you do not want the weeds you grow there to be found and shame you.
Be warned; you will get your hands dirty when you garden. You will see unpleasant weeds in your garden. You will get scratched and cut, pulling out your weeds. Suffering is unavoidable. Choose to suffer well. Understand that you will suffer from your weeds or suffer from pulling out your weeds. The suffering from your weeds is suffering badly, as it leads to a sicker garden. The suffering from pulling out your weeds is suffering well, as it leads to a healthier garden.
You now have a clear and practical way to improve your life: the garden your mind analogy. By gardening your mind, you will improve your thoughts. By improving your thoughts, you will improve your feelings. By improving your feelings, you will improve your behaviors. And since your thoughts, feelings, and actions are an interconnected system, anytime you improve one, you help improve the rest. Synergistically, your mental, emotional, and behavioral health will improve each other, all of which will improve your relationships, peacefulness, focus, and life."
---
GARDEN Uses the 3Rs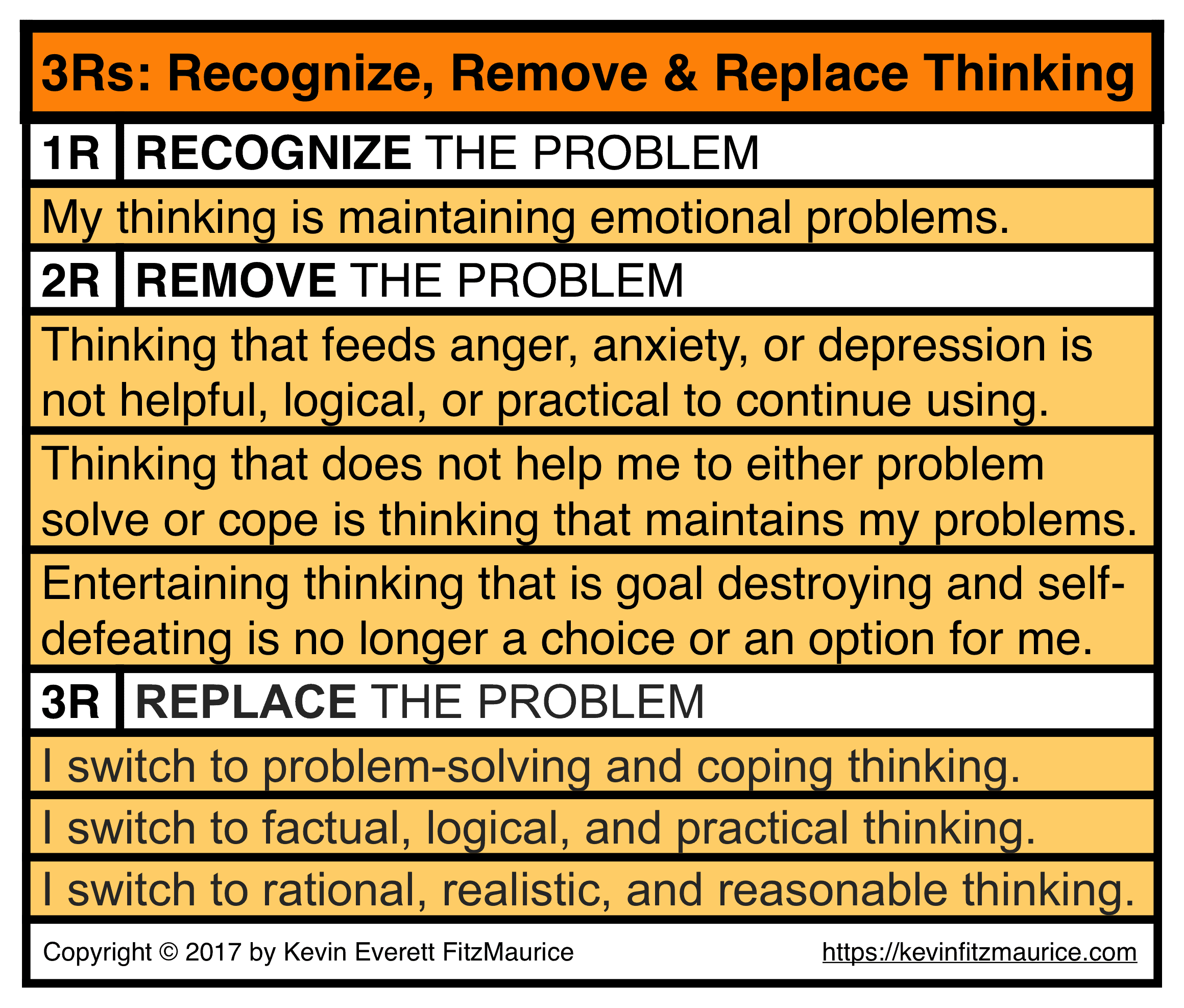 ---
---
Free Preview
---
Table of Contents
---
---