Ego
3 Parts
Table Version
Quotations
Ego Is Based on 3 Classes of Thought
Ego will help you to recognize, remove, and replace your ego: a.k.a. self-esteem.
---
Read for a seven-step system to reduce and remove your ego.
EGO
Ego is based on three classes of thought.
---
3 Types of Thought
The first type of thought is considered to be your permanent self.
The second type of thought is considered to be your active self.
And the third type of thought is considered to be your product self.
---
Ego Constructed of Thought
These three thoughts are the actual makings of ego—not mere descriptions of the imagined activities of self as in, for instance, psychodynamic theory (superego, ego, id).
The "I" is the result of having a thought about identity and identifying with that thought as if it were identity itself.
---
NAMES
It helps to name these three thoughts that form the structure of ego differently both to bring out different aspects and to offer different ways for you to relate to and experience the information.
See the table below for naming these three thinking parts of ego.
---
EXAMPLE
First, you think it is you who knows what to do, second you think it is you who does it, third you think you are the result.
Three lies in quick succession as you are neither thought nor thought of thought.
---
UNDERSTAND
The main thing to understand here is that self is not thought.
Self is a living being not static or variable thoughts.
---
DO
The main thing to do about this is to remove your identity from the thoughts of self as self, and to then return your identity to your real self—self as being, as a living vessel, container, transceiver, or mirror.
---
SEEK
As soon as you have a goal for self that is based in thought—you are lost.
You can only seek in truth if you seek in spirit.
What you seek cannot be of thought or it is only ego expansion.
What you seek must be felt and/or hoped for but never thought of.
Less is more.
---
For more information on tripartite systems and the tripartite nature of self, discover Self: Who Am I?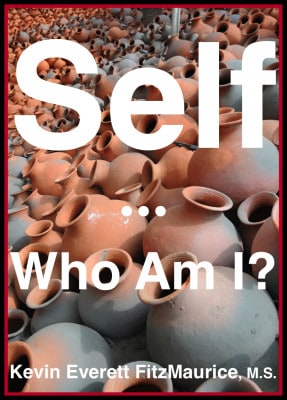 Ego Is of Thought, Not Reality
Quotations from Various Sources
Listed Alphabetically
"Identification prevents and perverts the flow of thought-feeling." —J. Krishnamurti, The Collected Works of J. Krishnamurti, Volume IV, p. 8
"Is not virtue a negation of becoming?" —J. Krishnamurti, The Collected Works of J. Krishnamurti, Vol. III, p. 204
"The soul is undiscovered though explored forever to a depth beyond report." —Heraclitus
"The way to do is be." —Lao Tzu
"You never exist quite so much as when you are not thinking." —Friedrich Nietzsche, 1844-1900, German philosopher
---
Quotations from Scripture
"He that findeth his life shall lose it: and he that loseth his life for my sake shall find it." —Matthew 10:39
"For whosoever will save his life shall lose it: and whosoever will lose his life for my sake shall find it." —Matthew 16:25
"For whosoever will save his life shall lose it; but whosoever shall lose his life for my sake and the gospel's, the same shall save it." —Mark 8:35
"For whosoever will save his life shall lose it: but whosoever will lose his life for my sake, the same shall save it." —Luke 9:24
"If any man come to me, and hate not his father, and mother, and wife, and children, and brethren, and sisters, yea, and his own life also, he cannot be my disciple." —Luke 14:26
"Whosoever shall seek to save his life shall lose it; and whosoever shall lose his life shall preserve it." —Luke 17:34
"He that loveth his life shall lose it; and he that hateth his life in this world shall keep it unto life eternal." —John 12:25