Pride Is Problem
Old Testament Quotations
New Testament Quotations
Related Pages
6 Topic Groups
9 Skills & Topics
Pride Is the Problem
Self: Who Am I? provides a Biblical understanding of who and what you are.
The Story of Life provides a Biblical explanation for the purpose and meaning of life.
---
Read for a Biblical understanding of human nature.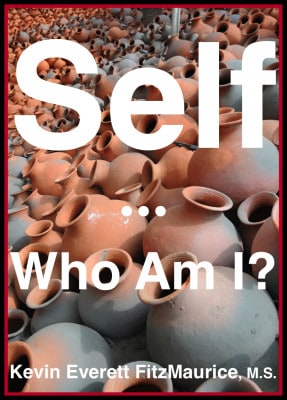 Old Testament Scripture on Pride
Listed Biblically
"And the afflicted people thou wilt save: but thine eyes are upon the haughty, that thou mayest bring them down." —II Samuel 22:28
"He taketh the wise in their own craftiness: and the counsel of the froward is carried headlong." —Job 5:13
"Thou shalt hide them in the secret of thy presence from the pride of man: thou shalt keep them secretly in a pavilion from the strife of tongues." —Psalms 31:20
"Blessed is that man that maketh the LORD his trust, and respecteth not the proud, nor such as turn aside to lies." —Psalms 40:4
"For the sin of their mouth and the words of their lips let them even be taken in their pride: and for cursing and lying which they speak." —Psalms 59:12
"Surely men of low degree are vanity, and men of high degree are a lie: to be laid in the balance, they are altogether lighter than vanity." —Psalms 62:9
"Whoso privily slandereth his neighbour, him will I cut off: him that hath an high look and a proud heart will not I suffer." —Psalms 101:5
"Lord, my heart is not haughty, nor mine eyes lofty: neither do I exercise myself in great matters, or in things too high for me." —Psalms 131:1
"Though the LORD be high, yet hath he respect unto the lowly: but the proud he knoweth afar off." —Psalms 138:6
"The fear of the LORD is to hate evil: pride, and arrogancy, and the evil way, and the froward mouth, do I hate." —Proverbs 8:13
"When pride cometh, then cometh shame: but with the lowly is wisdom." —Proverbs 11:2
"In the mouth of the foolish is a rod of pride: but the lips of the wise shall preserve them." —Proverbs 14:3
"Pride goeth before destruction, and an haughty spirit before a fall." —Proverbs 16:18
"Better it is to be of an humble spirit with the lowly, than to divide the spoil with the proud." —Proverbs 16:19
"Before destruction the heart of man is haughty, and before honour is humility." —Proverbs 18:12
"Most men will proclaim every one his own goodness: but a faithful man who can find?" —Proverbs 20:6
"Proud and haughty scorner is his name, who dealeth in proud wrath." —Proverbs 21:24
"It is not good to eat much honey: so for men to search their own glory is not glory." —Proverbs 25:27
"There is a generation that are pure in their own eyes, and yet is not washed from their filthiness." —Proverbs 30:12
"Extol not thyself in the counsel of thine own heart; that thy soul be not torn in pieces as a bull [straying alone.]" —Ecclesiasticus 6:2
"Better is the end of a thing than the beginning thereof: and the patient in spirit is better than the proud in spirit." —Ecclesiastes 7:8
"Pride is hateful before God and man: and by both doth one commit iniquity." —Ecclesiasticus 10:7
"As the proud hate humility: so doth the rich abhor the poor." —Ecclesiasticus 13:20
"The Lord only is righteous, and there is none other but he," —Ecclesiasticus 18:2
"O Lord, Father and God of my life, give me not a proud look, but turn away from thy servants always a haughty mind." —Ecclesiasticus 23:4
"Before the thunder goeth lightning; and before a shamefaced man shall go favour." —Ecclesiasticus 32:16
"A man of counsel will be considerate; but a strange and proud man is not daunted with fear, even when of himself he hath done without counsel." —Ecclesiasticus 32:18
"Behold, all ye that kindle a fire, that compass yourselves about with sparks: walk in the light of your fire, and in the sparks that ye have kindled. This shall ye have of mine hand; ye shall lie down in sorrow." —Isaiah 50:11
"But we are all as an unclean thing, and all our righteousnesses are as filthy rags; and we all do fade as a leaf; and our iniquities, like the wind, have taken us away." —Isaiah 64:6
"Which say, Stand by thyself, come not near to me; for I am holier than thou. These are a smoke in my nose, a fire that burneth all the day." —Isaiah 65:5
"Son of man, these men have set up their idols in their heart, and put the stumblingblock of their iniquity before their face: should I be enquired of at all by them?" —Ezekiel 14:3
"Now I Nebuchadnezzar praise and extol and honour the King of heaven, all whose works are truth, and his ways judgment: and those that walk in pride he is able to abase." —Daniel 4:37
---
Read and discover the best scriptural understanding of the nature of your self.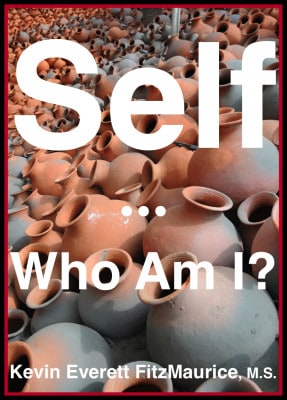 New Testament Scripture on Pride
Listed Biblically
"But go ye and learn what that meaneth, I will have mercy, and not sacrifice: for I am not come to call the righteous, but sinners to repentance." —Matthew 9:13
"He that findeth his life shall lose it: and he that loseth his life for my sake shall find it." —Matthew 10:39
"And he said unto him, Why callest thou me good? there is none good but one, that is, God: but if thou wilt enter into life, keep the commandments." —Matthew 19:17
"And Jesus said unto him, Why callest thou me good? there is none good but one, that is, God." —Mark 10:8
"For whosoever exalteth himself shall be abased; and he that humbleth himself shall be exalted." —Luke 14:11
"And he said unto them, Ye are they which justify yourselves before men; but God knoweth your hearts: for that which is highly esteemed among men is abomination in the sight of God." —Luke 16:15
"So likewise ye, when ye shall have done all those things which are commanded you, say, We are unprofitable servants: we have done that which was our duty to do." —Luke 17:10
"And he spake this parable unto certain which trusted in themselves that they were righteous, and despised others:" —Luke 18:9
"I tell you, this man went down to his house justified rather than the other: for every one that exalteth himself shall be abased; and he that humbleth himself shall be exalted." —Luke 18:14
"And Jesus said unto him, Why callest thou me good? none is good, save one, that is, God." —Luke 18:19
"I receive not honour from men." —John 5:41
"How can ye believe, which receive honour one of another, and seek not the honour that cometh from God only?" —John 5:44
"No man can come to me, except the Father which hath sent me draw him: and I will raise him up at the last day." —John 6:44
"Then Peter opened his mouth, and said, Of a truth I perceive that God is no respecter of persons:" —Acts 10:34
"For there is no respect of persons with God." —Romans 2:11
"What then? are we better than they? No, in no wise: for we have before proved both Jews and Gentiles, that they are all under sin;" —Romans 3:9
"As it is written, There is none righteous, no, not one:" —Romans 3:10
"For I know that in me (that is, in my flesh,) dwelleth no good thing: for to will is present with me; but how to perform that which is good I find not." —Romans 7:18
"For they being ignorant of God's righteousness, and going about to establish their own righteousness, have not submitted themselves unto the righteousness of God." —Romans 10:3
"For I would not, brethren, that ye should be ignorant of this mystery, lest ye should be wise in your own conceits; that blindness in part is happened to Israel, until the fulness of the Gentiles be come in." —Romans 11:25
"For I say, through the grace given unto me, to every man that is among you, not to think of himself more highly than he ought to think; but to think soberly, according as God hath dealt to every man the measure of faith." —Romans 12:3
"Be of the same mind one toward another. Mind not high things, but condescend to men of low estate. Be not wise in your own conceits." —Romans 12:16
"Therefore let no man glory in men." —I Corinthians 3:21
"For who maketh thee to differ from another? and what hast thou that thou didst not receive? now if thou didst receive it, why dost thou glory, as if thou hadst not received it?" —I Corinthians 4:7
"Your glorying is not good. Know ye not that a little leaven leaveneth the whole lump?" —I Corinthians 5:6
"Not that we are sufficient of ourselves to think any thing as of ourselves; but our sufficiency is of God;" —II Corinthians 3:5
"For we commend not ourselves again unto you, but give you occasion to glory on our behalf, that ye may have somewhat to answer them which glory in appearance, and not in heart." —II Corinthians 5:12
"Casting down imaginations, and every high thing that exalteth itself against the knowledge of God, and bringing into captivity every thought to the obedience of Christ;" —II Corinthians 10:5
"For we dare not make ourselves of the number, or compare ourselves with some that commend themselves: but they measuring themselves by themselves, and comparing themselves among themselves, are not wise." —II Corinthians 10:12
"But he that glorieth, let him glory in the Lord.–II Corinthians 10:17
"For not he that commendeth himself is approved, but whom the Lord commendeth." —II Corinthians 10:18
"If I must needs glory, I will glory of the things which concern mine infirmities." —II Corinthians 11:30
"It is not expedient for me doubtless to glory. I will come to visions and revelations of the Lord." —II Corinthians 12:1
"Of such an one will I glory: yet of myself I will not glory, but in mine infirmities." —II Corinthians 12:5
"For though I would desire to glory, I shall not be a fool; for I will say the truth: but now I forbear, lest any man should think of me above that which he seeth me to be, or that he heareth of me." —II Corinthians 12:6
"And he said unto me, My grace is sufficient for thee: for my strength is made perfect in weakness. Most gladly therefore will I rather glory in my infirmities, that the power of Christ may rest upon me." —II Corinthians 12:9
"Therefore I take pleasure in infirmities, in reproaches, in necessities, in persecutions, in distresses for Christ's sake: for when I am weak, then am I strong." —II Corinthians 12:10
"I am become a fool in glorying; ye have compelled me: for I ought to have been commended of you: for in nothing am I behind the very chiefest apostles, though I be nothing." —II Corinthians 12:11
"For though he was crucified through weakness, yet he liveth by the power of God. For we also are weak in him, but we shall live with him by the power of God toward you." —II Corinthians 13:4
"Let us not be desirous of vain glory, provoking one another, envying one another." —Galatians 5:26
"Let nothing be done through strife or vainglory; but in lowliness of mind let each esteem other better than themselves." —Philippians 2:3
"Whose end is destruction, whose God is their belly, and whose glory is in their shame, who mind earthly things." —Philippians 3:19
"Not a novice, lest being lifted up with pride he fall into the condemnation of the devil." —I Timothy 3:6
"He is proud, knowing nothing, but doting about questions and strifes of words, whereof cometh envy, strife, railings, evil surmisings," —I Timothy
"For men shall be lovers of their own selves, covetous, boasters, proud, blasphemers, disobedient to parents, unthankful, unholy," —II Timothy 3:2
"Every good gift and every perfect gift is from above, and cometh down from the Father of lights, with whom is no variableness, neither shadow of turning." —James 1:17
"But if ye have respect to persons, ye commit sin, and are convinced of the law as transgressors." —James 2:9
"But he giveth more grace. Wherefore he saith, God resisteth the proud, but giveth grace unto the humble." —James 4:6
"Likewise, ye younger, submit yourselves unto the elder. Yea, all of you be subject one to another, and be clothed with humility: for God resisteth the proud, and giveth grace to the humble." —I Peter 5:5
"For all that is in the world, the lust of the flesh, and the lust of the eyes, and the pride of life, is not of the Father, but is of the world." —I John 2:16
---
Read and discover the best scriptural understanding of the nature of your self.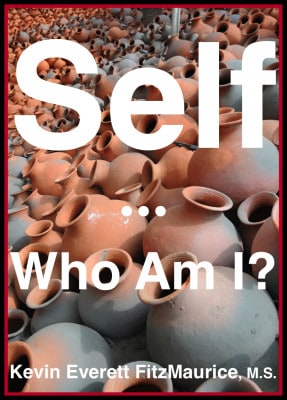 Related Pages of Free Information
---
Read and discover the best scriptural understanding of the nature of your self.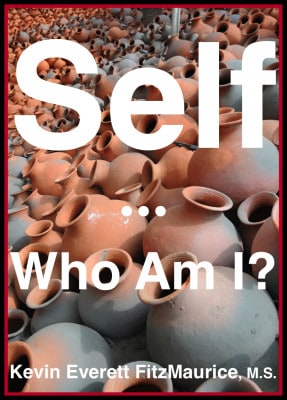 6 Topic Groups Menu
---
Read and discover the world's best breathing exercise for your feelings and stress.
9 Skills & Topics Menu
---
Read and discover the world's best breathing exercise for your feelings and stress.