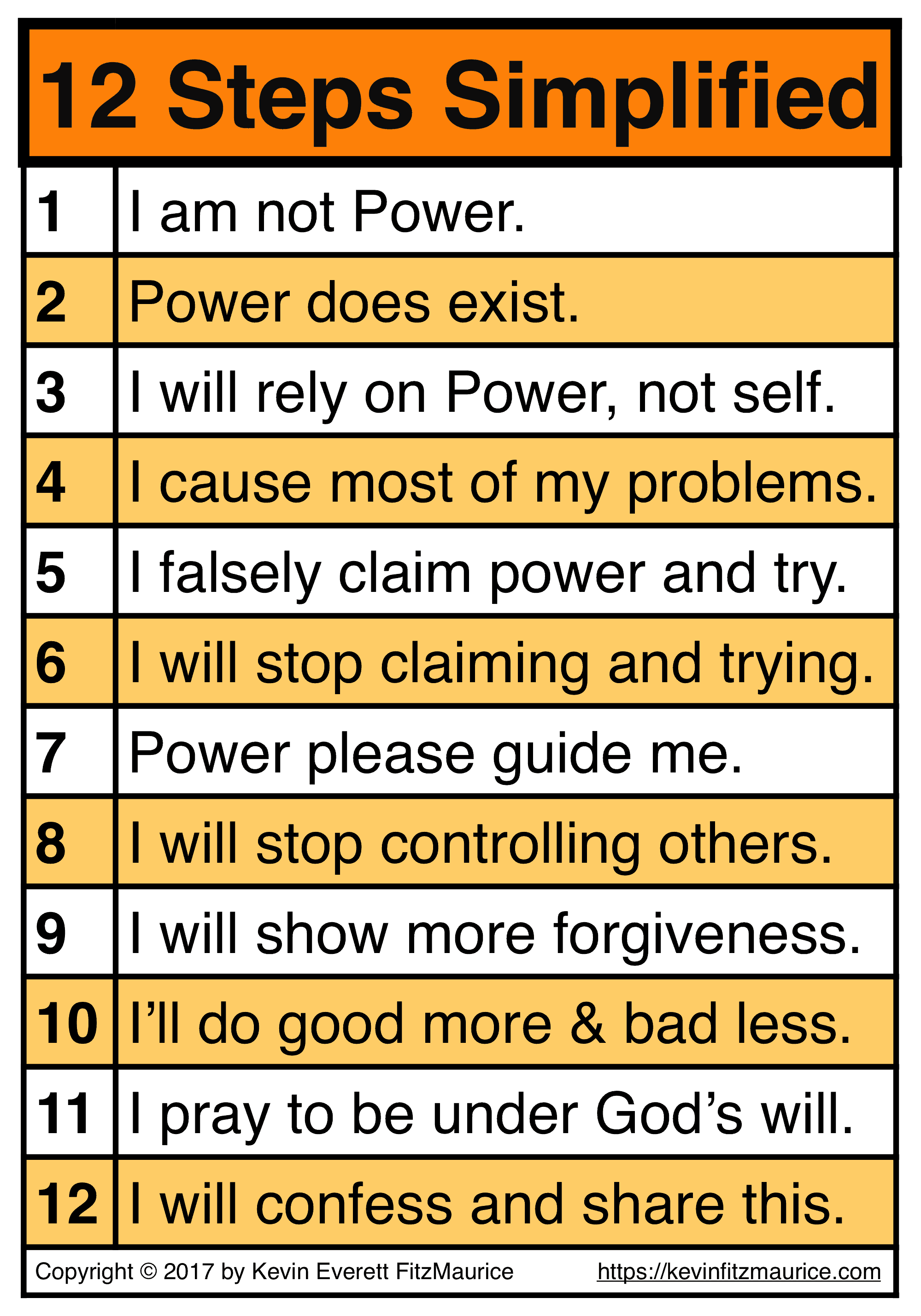 ---
Free Information on Addiction Recovery Topics
Garbage Rules will prod you to face your self-defeating thinking that's keeping you addicted.
Ego will help you to understand and overcome the underlying problem in your addiction.
"Vices are never genuinely tamed." —Seneca
"Recovery is the process of recovering who you were as a child." —Kevin Everett FitzMaurice
"Regard your addiction as a whiny brat, not as a powerful monster." —Kevin Everett FitzMaurice
"It is easier for the will to cut off certain things utterly than to use them with restraint." —Seneca
"When confronted with a situation which we cannot change, we are then challenged to change ourselves." —Viktor Frankl
---
No-ting Is the Number One Cause for Your Doing What You Don't Want to Do
No-ting is the number one cause of the failure to control compulsions and unwanted urges.
Read Don't Read This! to understand no-ting and its impact on your life.
"The strongest addiction is to the hunger to be right about what is interpreted to be wrong." —Kevin Everett FitzMaurice
---
Believe in Recovery it Is Everywhere
Raise, reacquire, readjust, reawaken, rebirth, reborn, recall, recapture, recision, reclaim, recommence, recondition, reconstruct, recoup, recover, recovery, recreate, recruit, recycle, redeemed, redemption, rediscover, reenlist, reestablish, reform, reformation, refresh, refurbish, regain, regenerate, regroup, rehabilitate, reimbursement, reinstatement, reinvigorate, rejuvenation, remake, remission, remodel, renew, renovate, reoccupy, reopen, reorganize, repair, reparation, repeat, replace, replan, replevin, replevy, repossess, rescue, reset, rest, restate, restitute, restock, restoration, restore, resume, resumption, resurrect, resuscitate, retake, retread, retrieve, return, returned, revamp, revitalize, revival, revive, rise, rising.
---
Pages to Help You Find & Maintain Recovery
---
Related Pages
---
Links to Self-Help Groups, Treatment Information, & General Information
1) Self-Help Groups for Substance Abuse
12 Step Programs of all kinds with links:
http://en.wikipedia.org/wiki/List_of_twelve-step_groups
Addiction support groups with a psychological focus:
Alcoholics Anonymous (AA)—the spiritual focus:
Buddhist Inspired Recovery Groups
Christian Inspired Recovery Groups
http://christians-in-recovery.org
https://overcomersoutreach.org
LifeRing
https://www.facebook.com/LifeRingWorldWide/?hc_location=ufi
REBT Recovery
https://www.facebook.com/groups/smartrecovery/?hc_location=ufi
Secular Organizations for Sobriety aka Save Our Selves aka SOS
https://www.facebook.com/groups/251215211975/?hc_location=ufi
Stoic Recovery (From Addiction)
https://www.facebook.com/groups/stoicrecovery/
---
2) Treatment Information for Substance Abuse
SAMSHA: Substance Abuse and Mental Health Services Administration
Find substance abuse treatment options and costs in your state.
Drug & Alcohol Rehab Programs For Senior Citizens
Buckeye Recovery Network: an ecosystem for recovery from drugs & alcohol
A professional recovery program worth considering.
https://buckeyerecoverynetwork.com
---
3) General Information & More on Substance Abuse
Information & Resources Veteran Substance Abuse
Is My Teen Using Drugs? 

A Guide to the Signs of Drug Use in Teens
A Guide to Teen Opioid Addiction
National Council for Aging Care
Alcohol Abuse Amongst the Elderly: A Complete Guide
National Council on Seniors Drug & Alcohol Rehab
Caring for Our Senior Citizens Struggling with Addiction
Treating Pain Without Opioids
Lots of options for treating pain without using addictive opioids.
Dealing Successfully with Grief & Loss Issues
Lots of options for dealing with grief and loss issues.
---
2 Positive & Helpful Ideas for Coping with an Addiction
"Believe in recovery, redemption, and rehabilitation, especially when the world wants to punish you instead of helping you." —Kevin Everett FitzMaurice
"Distract yourself for twenty minutes from a compulsion or urge, and you will find that it has lost its power." —Kevin Everett FitzMaurice
---
Issues & Skills Menu: 9 Sections (Including this Section #7)
---