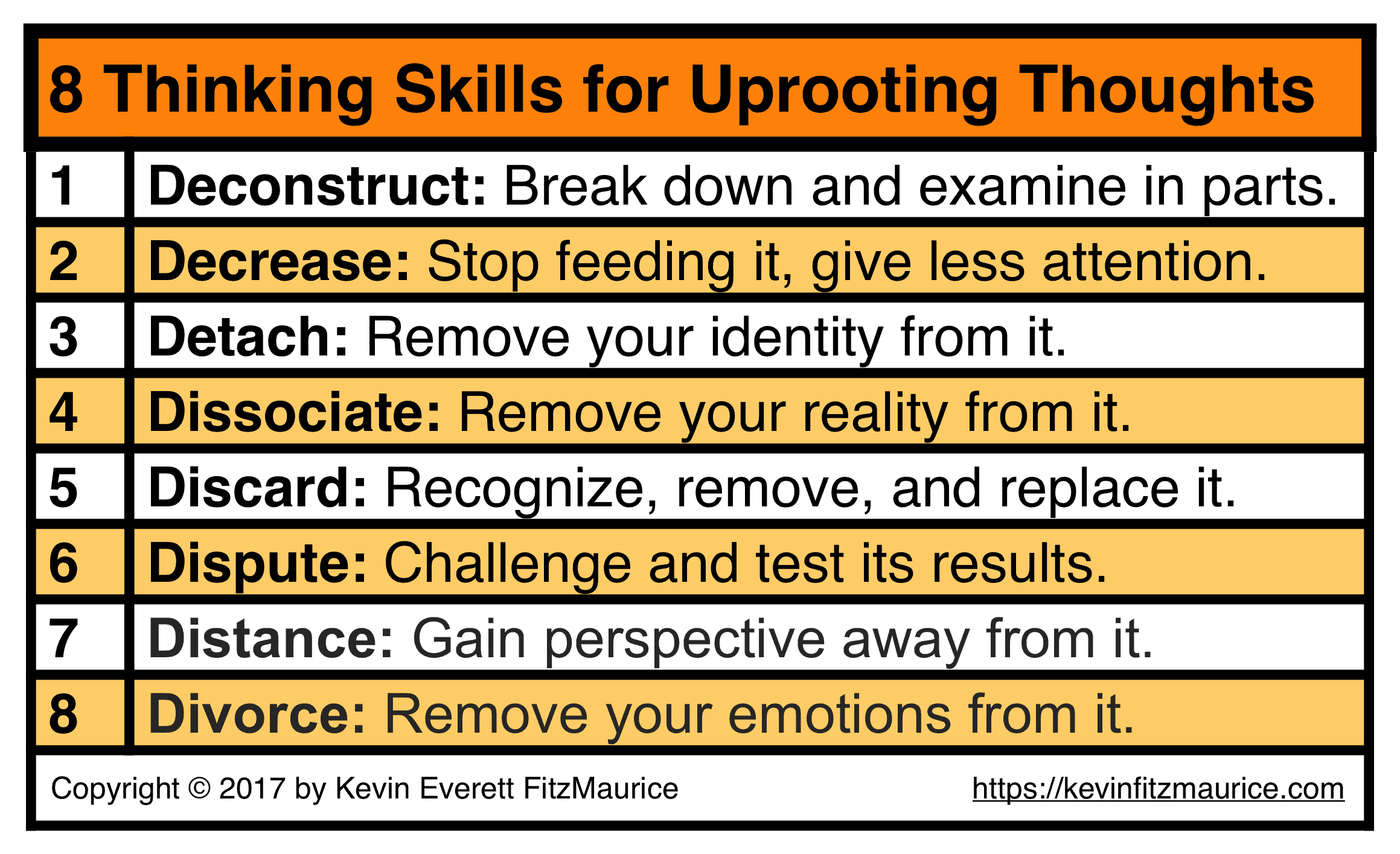 ---
Free Information Related to Thinking & Right Reasoning
• We're All Insane! Second Edition will teach you how to think better and saner.
"You might be poor, your shoes might be broken, but your mind is a palace."–Frank McCourt
"Two percent of the people think; three percent of the people think they think; and ninety-five percent of the people would rather die than think."–George Bernard Shaw
---
Thinking Skills & Tools Can Help You To–
Learn how to think instead of what to think.
Discover how to think to help, not hinder yourself.
Discover how claims to know, do, or be are detrimental to your sanity.
Discover how deconstructivism can help free you from the tyranny of concepts for open experiencing.
---
---
RELATED PAGES
---
Issues & Skills Menu: 9 Sections