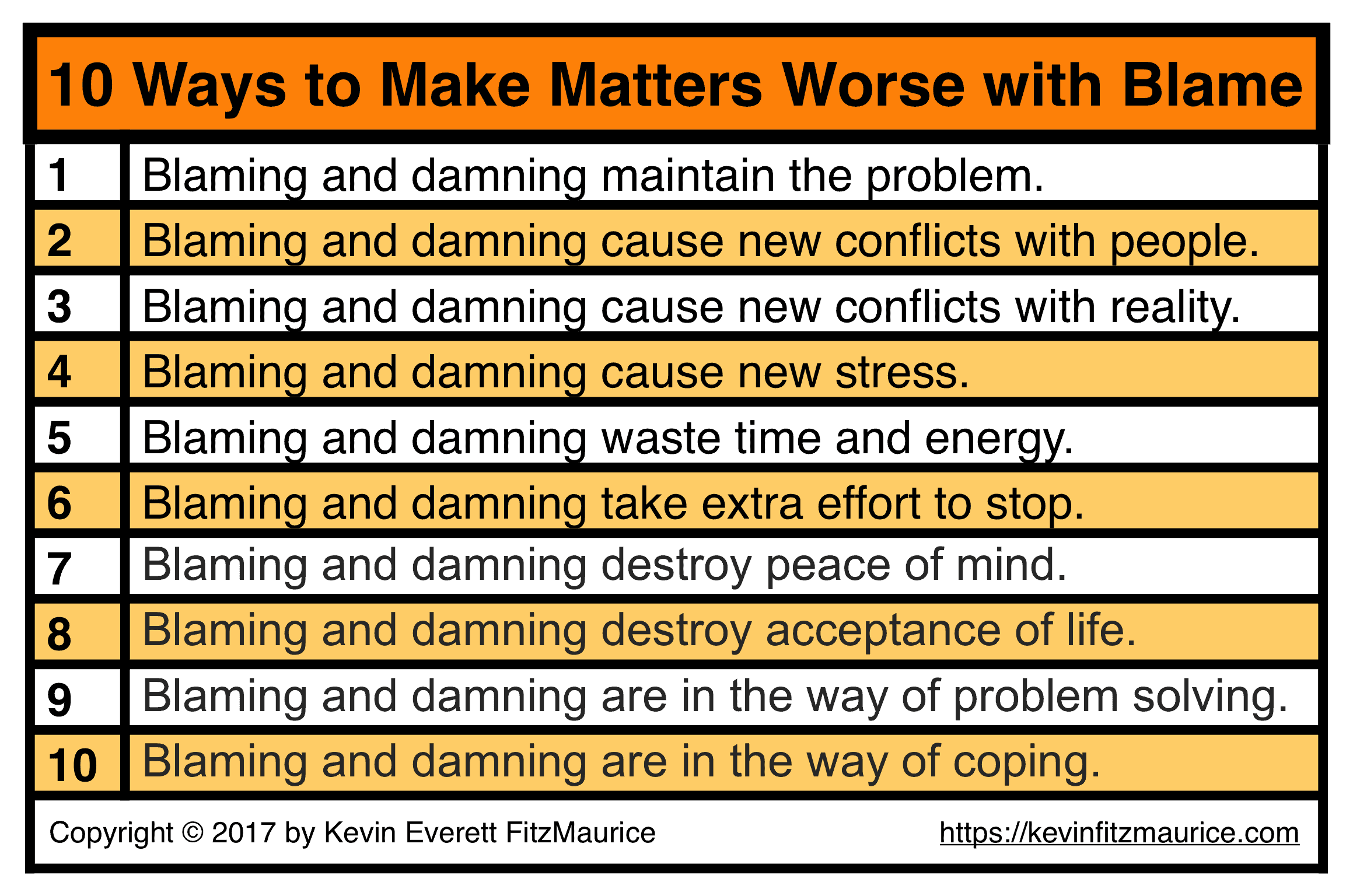 ---
Free Information on Blaming & Damning Issues
• The Secret of Maturity, Third Edition for 99¢ will teach you how to own the power of emotional responsibility.
"Only God can damn without serving Satan."–Kevin Everett FitzMaurice
"We can actually put the essence of neurosis in a single word: blaming–or damning."–Albert Ellis and Robert A. Harper, A Guide to Rational Living, Third Edition, p. 127
---
Note: Blaming and damning work together so much that they are almost synonyms. Blaming regularly includes damning and vice versa.
---
---
RELATED PAGES
---
Issues & Skills Menu: 9 Sections