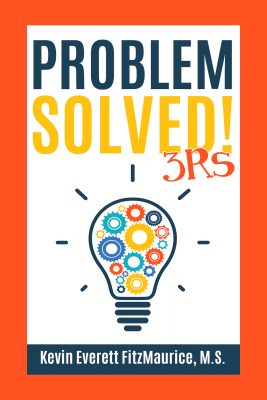 ---
Encouragement & Positive Thinking Quotations & Aphorisms
Ego will help you to recognize, remove, and replace your ego: a.k.a. self-esteem.
"Compassion is the basis of morality." —Schopenhauer
---
Quotations from Various Sources
Listed Alphabetically
"A danger foreseen is half avoided." —Thomas Fuller
"A diamond is a chunk of coal that did well under pressure." —Henry Kissinger
"A friend is someone with whom you dare to be yourself." —Frank Crane
"A problem well put is half solved." ―John Dewey
"A single sunbeam is enough to drive away many shadows." —Francis of Assisi
"Age is no barrier. It's a limitation you put on your mind." —Jackie Joyner-Kersee
"Align your focus with the solution and not the problem." —Anonymous
"All great changes are preceded by chaos." —Deepak Chopra
"All men who have achieved great things have been great dreamers." —Orison Swett Marden
"All of us do not have equal talent, but all of us should have an equal opportunity to develop our talents." —John F. Kennedy
"All that is gold does not glitter, not all those who wander are lost." —Robert Frost
"Almost everything comes from almost nothing." —Henri Frederic Amiel
"Always forgive your enemies; nothing annoys them so much." —Oscar Wilde
"As we express our gratitude, we must never forget that the highest appreciation is not to utter words, but to live by them." —John F. Kennedy
"Associate with people who are likely to improve you." —Seneca
"Be a friend to thyself, and others will be so too." —Thomas Fuller
"Be kind; everyone you meet is fighting a hard battle." —Ian MacLaren
"Beauty is not in the face, beauty is a light in the heart." —Khalil Gibran
"Believe deep down in your heart that you're destined to do great things." —Joe Paterno
"Better keep yourself clean and bright; you are the window through which you must see the world." —George Bernard Shaw
"Better than a thousand hollow words, is one word that brings peace." —Buddha
"But he that dares not grasp the thorn should never crave the rose." —Anne Bronte
"Can you imagine what I would do if I could do all I can?" —Sun Tzu
"Celebrate life in spite of injustice and suffering." —Kevin Everett FitzMaurice
"Celebrate survival despite abuse, hardship, and oppression." —Kevin Everett FitzMaurice
"Compassion is the basis of morality." —Schopenhauer
"Continuous effort—not strength or intelligence—is the key to unlocking our potential." —Sir Winston Churchill
"Creativity can solve almost any problem. The creative act, the defeat of habit by originality, overcomes everything." —George Lois
"Darkness cannot drive out darkness; only light can do that. Hate cannot drive out hate; only love can do that." —Martin Luther King, Jr.
"Destiny is not a matter of chance; but a matter of choice." —William Jennings
"Die with memories, not dreams." —Unknown
"Do not let the behavior of others destroy your inner peace." —Dalai Lama XIV
"Do what you can, with what you have, where you are." —Theodore Roosevelt
"Do what you have to do, until you can do what you want to do." —Oprah Winfrey
"Doing the best at this moment puts you in the best place for the next moment." —Oprah Winfrey
"Doing your best is more important than being your best." —Shannon Miller
"Don't cry because it is over. Smile because it happened." —Ludwig Jacobowski (not Dr. Seuss)
"Don't judge each day by the harvest you reap, but by the seeds you plant." —Robert Louis Stevenson
"Don't let the pain of your past limit the potential of your future." —Hal Elrod
"Don't strew me with roses after I'm dead? You may give me my roses now!" —Thomas F. Healey
"Each day provides its own gifts." —Marcus Aurelius
"Eighty percent of success is showing up." —Woody Allen
"Emancipate yourself from mental slavery, none but ourselves can free our minds." —Bob Marley
"Empty pockets never held anyone back. Only empty heads and empty hearts can do that." —Norman Vincent Peale
"Every day holds the possibility of a miracle." —Elizabeth David
"Every night before going to sleep, we must ask ourselves: what weakness did I overcome today? What virtue did I acquire?" —Seneca
"Every problem has in it the seeds of its own solution." —Norman Vincent Peale
"Fear not, little flock; for it is your Father's good pleasure to give you the kingdom." —Luke 12:32
"Finally, brethren, whatsoever things are true, whatsoever things are honest, whatsoever things are just, whatsoever things are pure, whatsoever things are lovely, whatsoever things are of good report; if there be any virtue, and if there be any praise, think on these things." —Philippians 4:8
"Forgive yourself for your faults and your mistakes and move on." —Les Brown
"Get your ideas on paper and study them. Do not let them go to waste!" —Les Brown
"Give yourself permission to be happy. It doesn't matter what's going on around you, what matters is what's going on inside you." —Hal Elrod
"Go as far as you can see; when you get there you'll be able to see farther." —Thomas Carlyle
"Good morning is not a greeting; it's a decision." —Anonymous
"Gratitude can transform common days into thanksgivings, turn routine jobs into joy, and change ordinary opportunities into blessings" —William A Ward
"Gratitude is heaven itself." —William Blake
"Gratitude turns what we have into enough." —Aesop
"Gratitude unlocks the fullness of life." —Melody Beattie
"Great minds have purposes; others have wishes." —Washington Irving
"Great spirits have always encountered violent opposition from mediocre minds." —Albert Einstein
"Great things are done by a series of small things brought together." —Vincent van Gogh
"Great works are performed, not by strength, but perseverance." —Samuel Johnson
"Hang on to your youthful enthusiasms—you'll be able to use them better when you're older." — Seneca
"Happiness can be found, even in the darkest of times, if one only remembers to turn on the light." —Albus Dumbledore
"Happiness comes to those who bring happiness to others." —Zoroaster
"Have patience. All things are difficult before they become easy." —Saadi
"Hurt people hurt people. That's how pain patterns get passed on, generation after generation after generation. Break the chain today. Meet anger with sympathy, contempt with compassion, cruelty with kindness. Greet grimaces with smiles. Forgive and forget about finding fault. Love is the weapon of the future." —Yehuda Berg
"He who gives to me, teaches me to give." —Danish Proverb
"He that can have patience can have what he will." —Benjamin Franklin
"Hell, there are no rules here – we're trying to accomplish something." —Thomas A. Edison
"Hold yourself responsible for a higher standard than anybody else expect of you." —Henry Ward Beecher
"Hope is a great thing and the start of a better future." —Charles Mattocks
"How wonderful it is that nobody need wait a single moment before starting to improve the world." —Anne Frank
"I am who I am today because of the choices I made yesterday." —Eleanor Roosevelt
"I believe in being an innovator." —Walt Disney
"I believe that every person is born with talent." —Maya Angelou
"I can't change the direction of the wind, but I can adjust my sails to always reach my destination." —Jimmy Dean
"I dwell in possibility." —Emily Dickinson
"I have found that among its other benefits, giving liberates the soul of the giver." —Maya Angelou
"I know not age, nor weariness nor defeat." —Rose Kennedy
"I pay no attention whatever to anybody's praise or blame. I simply follow my own feelings." ―Wolfgang Amadeus Mozart
"I'd rather be a failure at something I love than a success at something I hate." —George F. Burns
"If at first you don't succeed, try, try, again. Then quit. There's no use being a damn fool about it." —W. C. Fields.
"If I have the belief that I can do it, I shall surely acquire the capacity to do it even if I may not have it at the beginning." —Gandhi
"If opportunity doesn't knock, build a door." —Milton Berle
"If we did all the things we are capable of doing, we would literally astound ourselves." —Thomas Edison
"If you are working on something exciting that you really care about, you don't have to be pushed. The vision pulls you." —Steve Jobs
"If you have lost everything, remember there is still honor." —French military slogan
"If you have zest and enthusiasm you attract zest and enthusiasm. Life does give back in kind." —Norman Vincent Peale
"If you hear a voice within you say 'you cannot paint,' then by all means paint, and that voice will be silenced." —Vincent Van Gogh
"If you master consistency you're halfway there." —Unknown
"If you really want to do something, you'll find a way. If you don't, you'll find an excuse." —Jim Rohn
"If you take responsibility for yourself you will develop a hunger to accomplish your dreams." —Les Brown
"If you think you are lucky, you are more likely to interpret things as lucky and so take advantage of them." —Kevin Everett FitzMaurice
"If you want others to be happy, practice compassion. If you want to be happy, practice compassion." —Dalai Lama XIV
"If you want to achieve widespread impact and lasting value, be bold." —Howard Schultz
"If your dreams do not scare you, they are not big enough." —Ellen Johnson Sirleaf
"In order to attain the impossible, one must attempt the absurd." —Miguel de Cervantes
"In the end these things matter most: How well did you love? How fully did you live? How deeply did you let go?" —Jack Kornfield
"In this world, hate never dispelled hate. Only love dispels hate. This is the law, ancient and inexhaustible." —Buddha
"Individually, we are one drop. Together, we are an ocean." —Ryunosuke Satoro
"It does not matter how slowly you go as long as you do not stop." —Confucius
"It has been my philosophy of life that difficulties vanish when faced boldly." —Isaac Asimov
"'It's impossible,' said pride. 'It's risky,' said experience. 'It's pointless,' said reason. 'Give it a try,' whispered my heart.'" —Unknown
"It's time you realized that you have something in you more powerful and miraculous than the things that affect you and make you dance like a puppet." –Marcus Aurelius
"It is about how hard you can be hit and keep moving forward." —Rocky Balboa
"It is literally true that you can succeed best and quickest by helping others to succeed." —Napoleon Hill
"It is not length of life, but depth of life." —Ralph Waldo Emerson
"It is virtuous activities that determine our happiness, and the opposite kind that produces the opposite effect."–Aristotle
"It's not where you are today that counts. It's where you are headed." —Arthur F. Lenehan
"Keep your face always toward the sunshine–and shadows will fall behind you." —Walt Whitman
"Kind words can be short and easy to speak, but their echoes are truly endless." —Mother Teresa
"Kindness in words creates confidence. Kindness in thinking creates profoundness. Kindness in giving creates love." —Lao Tzu
"Know yourself, and you will win all battles." —Sun Tzu
"Leap and the net will appear." —Julia Cameron
"Learn to relax. Your body is precious, as it houses your mind and spirit. Inner peace begins with a relaxed body." —Norman Vincent Peale
"Let me tell you the secret that has led me to my goal. My strength lies solely in my tenacity." —Louis Pasteur
"Let's face the music and dance." —Pennies from Heaven (movie)
"Life has no limitations, except the ones you make." —Les Brown
"Life is not a problem to be solved, but a reality to be experienced." —Soren Kierkegaard
"Life's most persistent and urgent question is, 'What are you doing for others?'" —Martin Luther King, Jr.
"Light tomorrow with today." —Elizabeth Barrett Browning
"Live as if you were living a second time, and as though you had acted wrongly the first time." —Viktor E. Frankl
"Love cures people–both the ones who give it and the ones who receive it." —Karl A. Menninger
"Love loves to love love." —James Joyce
"Love recognizes no barriers. It jumps hurdles, leaps fences, penetrates wall to arrive at its destination full of hope." —Maya Angelou
"Most powerful is he who has himself in his own power." —Seneca
"Music in the soul can be heard by the universe." —Lao Tzu
"Never look back unless you are planning to go that way." —Henry David Thoreau
"Nine-tenths of education is encouragement." —Anatole France
"No act of kindness, no matter how small, is ever wasted." —Aesop
"No labor, however humble, is dishonoring." —Talmud
"No matter what people tell you, words and ideas can change the world." —Robin Williams
"Nonviolence is the highest religion." —Jainism saying
"Nothing will ever be attempted if all possible objections must first be overcome." —Samuel Johnson
"Once you make a decision, the universe conspires to make it happen." —Ralph Waldo Emerson
"One who judges another favorably is himself judged favorably." —Shabbos 127
"Only he who can see the invisible can do the impossible." —Frank L. Gaines
"Optimism is the faith that leads to achievement. Nothing can be done without hope and confidence." —Helen Keller
"Optimists endure the same storms in life as pessimists. but they weather them better and emerge from them better off." —Martin Seligman
"Past perils perish presently." —Kevin Everett FitzMaurice
"Paths are made by walking." —Franz Kafka
"People can tell you to shut up, but they can't keep you from having an opinion." —Anne Frank
"People do not decide to become extraordinary. They decide to accomplish extraordinary things." —Sir Edmund Hilary
"People make their own luck by putting out everything they've got, and the more they put out, the more luck they have." —Ethel Merman
"Perfection is not attainable, but if we chase perfection we can catch excellence." —Vince Lombardi
"Positive thinking will let you do everything better than negative thinking will." —Zig Ziglar
"Promise yourself to be so strong that nothing can disturb your peace of mind." —Christian Larson
"Purpose in life as medicament for mortality and suffering: chaos to confront, order to establish and revivify, and evil to overcome. '12 Rules for Life' in a nutshell." —Jordan Peterson
"Put your heart, mind, and soul into even your smallest acts. This is the secret of success." —Swami Sivananda
"Quality is never an accident. It is always the result of intelligent effort." —John Ruskin
"Remember that you are unique. If that is not fulfilled, then something wonderful has been lost." —Martha Graham
"Rough diamonds may sometimes be mistaken for worthless pebbles." —Thomas Browne
"Self-trust is the first secret of success." —Ralph Waldo Emerson
"Small opportunities are often the beginnings of great enterprises." —Demosthenes
"Some days you have to create your own sunshine." —Sam Sundquist
"Sooner or later, those who win are those who think they can." —Richard Bach
"Stand up to your obstacles and do something about them. You will find that they haven't half the strength you think they have." —Norman Vincent Peale
"Stop worrying about the potholes in the road and enjoy the journey." —Babs Hoffman
"Strength is a matter of a made up mind." —John Beecher
"Success is nothing more than a few simple disciplines, practiced every day." —Jim Rohn
"Success is the maximum utilization of the ability that you have." —Zig Ziglar
"Take time for all things: great haste makes great waste." —Benjamin Franklin
"The art of love is largely the art of persistence." —Albert Ellis
"The best and most beautiful things in the world cannot be seen or even touched–they must be felt with the heart." —Helen Keller
"The best is yet to be." —Robert Browning
"The best time to plant a tree was 20 years ago. The second best time is now." —Chinese proverb
"The best way to destroy an enemy is to make him a friend." —Abraham Lincoln
"The biggest adventure you can ever take is to live the life of your dreams." —Oprah Winfrey
"The future belongs to those who believe in the beauty of their dreams." —Eleanor Roosevelt
"The glow of one warm thought is to me worth more than money." —Thomas Jefferson
"The greater the difficulty, the more glory in surmounting it." —Epicurus
"The harder you work, the harder it is to surrender." —Vince Lombardi
"The harder you work, the luckier you get." —derivative maxim
"The human mind will not be confined to any limits." —Johann Wolfgang von Goethe
"The impediment to action advances action. What stands in the way becomes the way." —Marcus Aurelius
"The man who moves the mountain begins by carrying away small stones." —Confucius
"The mind is never right but when it is at peace with itself." —Seneca
"The more you know, the more luck you have." —Burman (Myanmar) maxim, The Burman: His Life and Notions
"The more you praise and celebrate your life, the more there is in life to celebrate." —Oprah Winfrey
"The most common way people give up their power is by thinking they don't have any." —Alice Walker
"The most delightful surprise in life is to suddenly recognize your own worth." —Maxwell Maltz
"The most difficult thing is the decision to act, the rest is merely tenacity. The fears are paper tigers. You can do anything you decide to do. You can act to change and control your life; and the procedure, the process is its own reward." —Amelia Earhart
"The most important thing about having goals is having one." —Geoffrey F. Abert
"The obstacle is the path." —Zen proverb
"The opportunity is often lost by deliberating." —Publilius Syrus
"The purpose of human life is to serve and to show compassion and the will to help others." —Albert Schweitzer
"The question isn't who is going to let me; it's who is going to stop me." —Ayn Rand (paraphrased from The Fountainhead)
"The realization that all beginnings are difficult makes the task of beginning easier." —Rabbi Shraga Silverstein, A Candle a Day
"The secret to success in life is: To find the one thing that you enjoy doing so much that you would gladly do it for nothing…and then you get good enough at it that you actually get paid for it." —Cavett Robert
"The size of your dreams must always exceed your current capacity to achieve them." —Ellen Johnson Sirleaf, Nobel Peace Prize Winner
"The soul that is within me no man can degrade." —Frederick Douglass
"The successful warrior is the average man, with laser-like focus. " —Bruce Lee
"The things that go wrong for you have a lot of potential to become part of your gift to the world." —Lewis Howes
"The tragedy of life is not that it ends so soon, but that we wait so long to begin it." —W.M. Lewis
"The truth is like a lion; you don't have to defend it. Let it loose; it will defend itself." —Augustine of Hippo
"The words that enlighten the soul are more precious than jewels." —Hazrat Inayat Khan
"The world is round so that friendship might encircle it." —Pierre Teilhard de Chardin
"The Wright brothers flew right through the smoke screen of impossibility." —Charles Franklin Kettering
"There are only two days of the year in which nothing can be done. One is called yesterday and the other is called tomorrow. That means today is the ideal day to love, to believe, to create, and to live." —Dalai Lama
"There is always room at the top." —Daniel Webster
"There is in this world no such force as the force of a person determined to rise. The human soul cannot be permanently chained." —W.E.B. DuBois
"There is no charm equal to tenderness of heart." —Jane Austen
"There is only one success—to be able to spend your life in your own way." —Christopher Morley
"There's power in love. There's power in love to help and heal when nothing else can. There's power in love to lift up and liberate when nothing else will." —Bishop Michael Curry
"There is real magic in enthusiasm. It spells the difference between mediocrity and accomplishment." —Norman Vincent Peale
"Things which matter most must never be at the mercy of things which matter least." —Goethe
"This world is but a canvas to our imagination." —Henry David Thoreau
"Those that bring sunshine to the lives of others cannot keep it from themselves." —James M. Barrie
"Throughout the centuries, there were men who took first steps, down new roads, armed with nothing but their vision." —Ayn Rand
"To climb steep hills requires slow pace at first." —William Shakespeare
"To see an obstacle as a challenge, to make the best of it anyway, that is also a choice—a choice that is up to us." —Ryan Holiday
"To love oneself is the beginning of a lifelong romance." —Oscar Wilde
"Tough times never last, but tough people do." —Dr. Robert Schuller
"Troubles are rungs on your ladder to the roof where you can watch the sunrise and sunset." —Kevin Everett FitzMaurice
"Trust your gut." —Barbara Walters
"Try not to become a man of success, but rather try to become a man of value." —Albert Einstein
"Waste no more time arguing what a good man should be. Be one." —Marcus Aurelius
"Whatever we plant in our subconscious mind and nourish with repetition and emotion will one day become a reality." —Earl Nightingale
"We are all in the gutter, but some of us are looking at the stars." —Oscar Wilde
"We build too many walls and not enough bridges." —Isaac Newton
"We make a living by what we get, we make a life by what we give." —Winston Churchill
"We must be our own before we can be another's." —Ralph Waldo Emerson
"We think sometimes that poverty is only being hungry, naked and homeless. The poverty of being unwanted, unloved and uncared for is the greatest poverty. We must start in our own homes to remedy this kind of poverty." —Mother Theresa
"We will either find a way, or make one." —Hannibal
"Wealth is the ability to fully experience life." —Henry David Thoreau
"Well, then, is it not better to use what is in thy power like a free man than to desire in a slavish and abject way what is not in thy power?" —Marcus Aurelius
"What you serve is what you get." —Kevin Everett FitzMaurice
"Whatever you can do or dream you can, begin it. Boldness has genius, power and magic in it!" —Johann Wolfgang von Goethe (paraphrase from, Faust)
"When everything goes wrong—that's when adventure starts." —Yvon Chouinard
"When everything seems to be going against you, remember that the airplane takes off against the wind, not with it." —Henry Ford
"When it is dark enough, you can see the stars." —Ralph Waldo Emerson
"When one door closes another door opens, but we so often look so long and so regretfully upon the closed door, that we do not see the ones which open for us." —Alexander Graham Bell
"When we seek to discover the best in others, we somehow bring out the best in ourselves." —William Arthur Ward
"When you feel like quitting, remember why you started." —Anonymous
"Wherever there is a human being, there is an opportunity for kindness." —Seneca
"Wherever you go, go with all your heart." —Confucius
"Whether you think you can, or you think you can't—you're right." ―Henry Ford
"Who seeks shall find." —Sophocles
"Will you look back on life and say, "I wish I had," or "I'm glad I did"?" —Zig Ziglar
"You are not here merely to make a living. You are here in order to enable the world to live more amply, with greater vision, with a finer spirit of hope and achievement. You are here to enrich the world, and you impoverish yourself if you forget that errand." —Woodrow Wilson, 28th President of the United States
"You can only improve your life by focusing on solutions to problems instead of on the problems themselves." —Kevin Everett FitzMaurice
"You can stroke people with words." —F. Scott Fitzgerald
"You cannot change your destination overnight, but you can change your direction overnight." —Jim Rohn
"You cannot do a kindness too soon, for you never know how soon it will be too late." —Ralph Waldo Emerson
"You can't go back and change the beginning, but you can start where you are and change the ending." —C. S. Lewis
"You can't use up creativity. The more you use, the more you have." —Maya Angelou
"You have to believe in yourself." —Sun Tzu
"You learn as much from those who have failed as from those who have succeeded." —Michael Johnson
"You make the decisions to fulfill, to whatever extent, the potential life that exists within you." —Hans Decoz
"You must do the thing you think you cannot do." —Eleanor Roosevelt
"You ought to expect better of people. It encourages you to be a better person yourself." —Jeph Jacques
"You will not do incredible things without an incredible dream." —John Eliot
"You're off to Great Places! Today is your day! Your mountain is waiting, So… get on your way!" —Dr Seuss
"Your current life situation, no matter how difficult or challenging, is always the perfect opportunity for you to learn, grow, and to become better than you've ever been before." —Hal Elrod
"Your days are numbered. Use them to throw open the windows of your soul to the sun." —Marcus Aurelius
---
Related Quotations