Damning
Old Testament
New Testament
Other Quotations
Related Page
Quotations on Damning, Despising, & Hating
---
DAMNING'S Names, Terms, & Excuses
Damning has many names and excuses including: abhor, advice, belittling, caring, comedy, concern, defaming, deriding, despising, detesting, devilifying, downgrading, condemning, gossip, hating, intolerance, journalism, low self-esteem, mockery, news, persecuting, politics, prejudice, propaganda, racism, reporting, ridicule, running down, sarcasm, satire, scandal, self-abuse, self-denigration, self-downing, shame, upbraiding.
---
DAMNING'S OTHER SIDE
Damning is the other side of the coin of idolizing. Idolizing includes: emotionalism, following the famous, hero-worship, high self-esteem, maudlin, melodrama, nationalism, patriotism, pride, romanticism, self-love, sentimentality.
---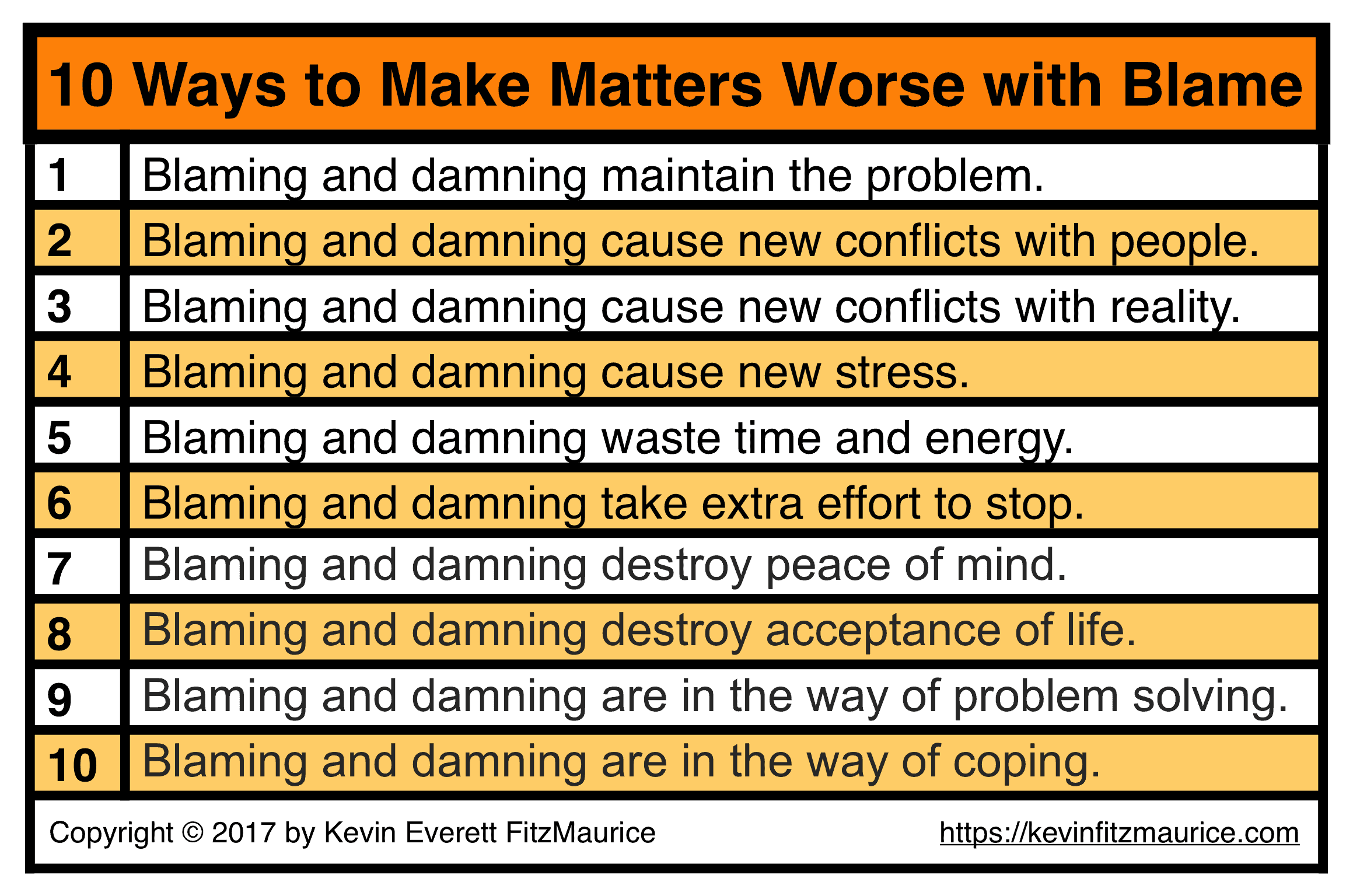 Old Testament  Scripture on Damning
Listed in Biblical Order
"Behold, God is mighty, and despiseth not any: He is mighty in strength and wisdom." —Job 36:5
"For he hath not despised nor abhorred the affliction of the afflicted; neither hath he hid his face from him; but when he cried unto him, he heard." —Psalms 22:24
"The LORD will not leave him in his hand, nor condemn him when he is judged." —Psalms 37:33
"The sacrifices of God are a broken spirit: a broken and a contrite heart, O God, thou wilt not despise." —Psalms 51:17
"For he shall stand at the right hand of the poor, to save him from those that condemn his soul." —Psalms 109:31
"I have stuck unto thy testimonies: O LORD, put me not to shame." —Psalms 119:31
"He that reproveth a scorner getteth to himself shame: and he that rebuketh a wicked man getteth himself a blot." —Proverbs 9:7
"He that is void of wisdom despiseth his neighbour: but a man of understanding holdeth his peace." —Proverbs 11:12
"He that despiseth his neighbour
sinneth: but he that hath mercy on the poor, happy is he." —Proverbs 14:21
"He that refuseth instruction despiseth his own soul: but he that heareth reproof getteth understanding." —Proverbs 15:32
"After I am come into mine house, I will repose myself with her: for her conversation hath no bitterness; and to live with her hath no sorrow, but mirth and joy." —Wisdom of Solomon 8:16
"For there is a shame that bringeth sin; and there is a shame which is glory and grace." —Ecclesiasticus 4:21
"For if he curse thee in the bitterness of his soul, his prayer shall be heard of him that made him." —Ecclesiasticus 4:6
"Be not called a whisperer, and lie not in wait with thy tongue: for a foul shame is upon the thief, and an evil condemnation upon the double tongue." —Ecclesiasticus 5:14
"Laugh no man to scorn in the bitterness of his soul: for there is one which humbleth and exalteth." —Ecclesiasticus 7:11
"But wine drunken with excess maketh bitterness of the mind, with brawling and quarrelling." —Ecclesiasticus 31:29
New Testament Scripture on Damning
Listed in Biblical Order
"But I say unto you, That whosoever is angry with his brother without a cause shall be in danger of the judgment: and whosoever shall say to his brother, Raca, shall be in danger of the council: but whosoever shall say, Thou fool, shall be in danger of hell fire." —Matthew 5:22
"Judge not, that ye be not judged." —Matthew 7:1
"Take heed that ye despise not one of these little ones; for I say unto you, That in heaven their angels do always behold the face of my Father which is in heaven." —Matthew 18:10
"Judge not, and ye shall not be judged: condemn not, and ye shall not be condemned: forgive, and ye shall be forgiven:" —Luke 6:37
"He that heareth you heareth me; and he that despiseth you despiseth me; and he that despiseth me despiseth him that sent me." —Luke 10:15
"And he spake this parable unto certain which trusted in themselves that they were righteous, and despised others:" —Luke 18:9
"For God sent not his Son into the world to condemn the world; but that the world through him might be saved." —John 3:17
"Verily, verily, I say unto you, He that heareth my word, and believeth on him that sent me, hath everlasting life, and shall not come into condemnation; but is passed from death unto life." —John 5:24
"She said, No man, Lord. And Jesus said unto her, Neither do I condemn thee: go, and sin no more." —John 8:10
"Ye judge after the flesh; I judge no man." —John 8:15
"For I perceive that thou art in the gall of bitterness, and in the bond of iniquity." —Acts 8:23
"Behold, ye despisers, and wonder, and perish: for I work a work in your days, a work which ye shall in no wise believe, though a man declare it unto you." —Acts 13:41
"Being filled with all unrighteousness, fornication, wickedness, covetousness, maliciousness; full of envy, murder, debate, deceit, malignity; whisperers," —Romans 1:29
"Therefore thou art inexcusable, O man, whosoever thou art that judgest: for wherein thou judgest another, thou condemnest thyself; for thou that judgest
doest the same things." —Romans 2:1
"Whose mouth is full of cursing and bitterness:" —Romans 3:14
"There is therefore now no condemnation to them which are in Christ Jesus, who walk not after the flesh, but after the Spirit." —Romans 8:1
"Who is he that condemneth? It is Christ that died, yea rather, that is risen again, who is even at the right hand of God, who also maketh intercession for us." —Romans 8:3
"Let not him that eateth despise him that eateth not; and let not him which eateth not judge him that eateth: for God hath received him." —Romans 14:3
"But why dost thou judge thy brother? or why dost thou set at nought thy brother? for we shall all stand before the judgment seat of Christ." —Romans 14:10
"Let us not therefore judge one another any more: but judge this rather, that no man put a stumblingblock or an occasion to fall in his brother's way." —Romans 14:13
"I speak not this to condemn you: for I have said before, that ye are in our hearts to die and live with you." —II Corinthians 7:3
"For godly sorrow worketh repentance to salvation not to be repented of: but the sorrow of the world worketh death." —II Corinthians 7:10
"Let all bitterness, and wrath, and anger, and clamour, and evil speaking, be put away from you, with all malice:" —Ephesians
"He therefore that despiseth, despiseth not man, but God, who hath also given unto us His holy Spirit." —I Thessalonians 4:8
"Looking diligently lest any man fail of the grace of God; lest any root of bitterness springing up trouble you, and thereby many be defiled;" —Hebrews 12:15
"If any of you lack wisdom, let him ask of God, that giveth to all men liberally, and upbraideth not; and it shall be given him." —James 1:5
"Speak not evil one of another, brethren. He that speaketh evil of his brother, and judgeth his brother, speaketh evil of the law, and judgeth the law: but if thou judge the law, thou art not a doer of the law, but a judge." —James 4:11
"There is one lawgiver, who is able to save and to destroy: who art thou that judgest another?" —James 4:12
"Honour all men. Love the brotherhood. Fear God. Honour the king." —I Peter 2:17
"Who, when he was reviled, reviled not again; when he suffered, he threatened not; but committed himself to him that judgeth righteously:" —I Peter 2:23
"Not rendering evil for evil, or railing for railing: but contrariwise blessing; knowing that ye are thereunto called, that ye should inherit a blessing." —I Peter 3:9
"Whereas angels, which are greater in power and might, bring not railing accusation against them before the Lord." —II Peter 2:11
"Whosoever hateth his brother is a murderer: and ye know that no murderer hath eternal life abiding in him." —I John 3:15
"For if our heart condemn us, God is greater than our heart, and knoweth all things." —I John 3:20
"Likewise also these filthy dreamers defile the flesh, despise dominion, and speak evil of dignities." —Jude 1:8
"Yet Michael the archangel, when contending with the devil he disputed about the body of Moses, durst not bring against him a railing accusation, but said, The Lord rebuke thee." —Jude 1:9
Quotations from Various Sources
Listed Alphabetically
"If you would stop, really stop, damning yourself, others, and unkind conditions, you would find it almost impossible to upset yourself emotionally–about anything. Yes, anything." —Albert Ellis and Robert A. Harper, A Guide to Rational Living, Third Edition, p. 127
"Let us not burden our remembrances with a heaviness that is gone." —William Shakespeare
"One does not hate so long as one continues to rate low, but only when one has come to rate equal or higher." —Friedrich Wilhelm Nietzsche, Beyond Good and Evil
"To condemn is stupid and easy, but to understand is arduous, requiring pliability and intelligence." —J. Krishnamurti, The Collected Works of J. Krishnamurti, Volume IV, page 143
"We can actually put the essence of neurosis in a single word: blaming–or damning." —Albert Ellis and Robert A. Harper, A Guide to Rational Living, Third Edition, p. 127.
"When you point a finger at another, you are also pointing three fingers at yourself." —Anonymous (often quoted in AA in various forms)
Related Page for Free Information