Correction
Correction versus Damning
Helpful
Quotations
Correction Is Helpful, Not Damning
---
"He therefore that despiseth, despiseth not man, but God, who hath also given unto us His holy Spirit." —I Thessalonians 4:8
"We can actually put the essence of neurosis in a single word: blaming–or damning." —Albert Ellis and Robert A. Harper, A Guide to Rational Living, Third Edition, p. 127
---
Read and discover the best diagrams and maps of how people control and manipulate you.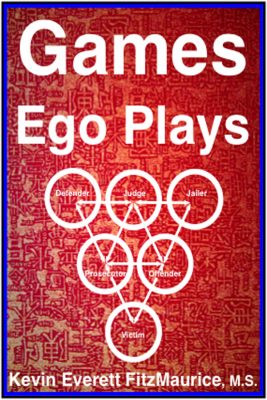 Compare the results.
Study the table and memorize the traits that work for you.
CORRECTION VERSUS DAMNING
Understand the difference between correction and damning.
You need correction, you don't need damning.
Correction is learning.
Damning is failing.
Correction is opportunity for success.
Damning is opportunity for more failure.
---
Read for a system to manage your attitude and thinking.
Quotations from Various Sources
Listed Alphabetically
"And just as two wrongs don't make a right, rage against offenders is probably the worst way to try to correct them." —Albert Ellis and Robert A. Harper, A Guide to Rational Living, Third Edition, p. 130
"Being right does not give you the right to damn." —Kevin Everett FitzMaurice
"Condemn the sin, not the sinner." —Christian saying
"Damning is the worst form of demanding." —Kevin Everett FitzMaurice
"Damning is turning the living into things, into the dead." —Kevin Everett FitzMaurice
"Damning is when the medicine is worse than the poison." —Kevin Everett FitzMaurice
"Damning is when the medicine is worse than the poison." —Kevin Everett FitzMaurice
"Despise the crime, not the criminal." —Japanese saying
"Do not weep; do not wax indignant. Understand." —Baruch Spinoza
"Even when people act nastily to you, don't condemn them or retaliate." —Albert Ellis and Robert A. Harper, A Guide to Rational Living, Third Edition, p. 205
"Fear less, hope more; eat less, chew more; whine less, breathe more; talk less, say more; hate less, love more; and all good things are yours." —Swedish proverb
"Feeling bad won't make you good." —Kevin Everett FitzMaurice
"Feeling stupid won't make you smart." —Kevin Everett FitzMaurice
"Give not over thy mind to heaviness, and afflict not thyself in thine own counsel." —Ecclesiasticus 30:21
"He that is void of wisdom despiseth his neighbour: but a man of understanding holdeth his peace." —Proverbs 11:12
"He therefore that despiseth, despiseth not man, but God, who hath also given unto us His holy Spirit." —I Thessalonians 4:8
"I will permit no man to narrow and degrade my soul by making me hate him." —Booker Taliaferro Washington, 1856-1915
"If you would stop, really stop, damning yourself, others, and unkind conditions, you would find it almost impossible to upset yourself emotionally–about anything. Yes, anything." —Albert Ellis and Robert A. Harper, A Guide to Rational Living, Third Edition, p. 127
"Let us not burden our remembrances with a heaviness that is gone." —William Shakespeare
"One does not hate so long as one continues to rate low, but only when one has come to rate equal or higher." —Friedrich Wilhelm Nietzsche, Beyond Good and Evil
"Only God can damn without serving Satan." —Kevin Everett FitzMaurice
"The whiner equates pain with power." —Kevin Everett FitzMaurice
"To call others judgmental is judgmental." —Kevin Everett FitzMaurice
"To condemn is stupid and easy, but to understand is arduous, requiring pliability and intelligence." —J. Krishnamurti, The Collected Works of J. Krishnamurti, Volume IV,p. 143
"We can actually put the essence of neurosis in a single word: blaming–or damning." —Albert Ellis and Robert A. Harper, A Guide to Rational Living, Third Edition, p. 127
"When a man points a finger at someone else, he should remember that four of his fingers are pointing at himself." —Louis Nizer
"When you point a finger at another, you are also pointing three fingers at yourself." —Anonymous (often quoted in AA in various forms)
"You are what you hate, not what you ate." —Kevin Everett FitzMaurice
"You can overcome anything if you don't bellyache." —Bernard Baruch
"You can overcome anything if you don't bellyache." —Bernard M. Baruch
"You cannot solve a problem by condemning it." —Wayne Dwyer