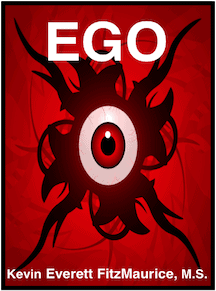 ---
A Right Understanding of Faith Precludes Ego
Ego will help you to recognize, remove, and replace your ego: a.k.a. self-esteem.
---
FAITH IS NOT COMPOSED OF THOUGHT
Faith is not belief.
Faith is not dogma.
Faith is not idolatry.
Faith is not worship.
Faith is not theology.
Faith is not emotionalism.
Faith is not sentimentality.
---
FAITH IS COMPOSED OF ENERGY
Faith is preverbal.
Faith is an emotion.
Faith is part substance part energy.
Faith is in-between thought and spirit.
Faith is the sensations of what is not seen.
Faith is the sensations of what is hoped for.
Faith is experiential whereas belief is mental or verbal.
Faith is an action in the present that is fulfilled in the future.
Faith is the giving of your heart, soul, and mind in the present to the future.
---
THOUGHT IS NOT FAITH
Thought about faith is not faith.
Faith cannot be based on thought.
Faith and thought cannot commingle.
Pride and shame live on thought, not faith.
Thought is below faith which is below spirit.
Self-esteem is thought based not faith-based.
The just live by faith and the unjust by thought.
The vessel lives on faith and ego lives on thought.
The physical body lives on air just as the spiritual body lives on faith.
The outer body can no more live on dirt than the inner body can live on thought.
---
The living vessel senses and experiences.
The resulting sensations and experiences for the inner container of what is hoped for and unseen–these we call faith.
---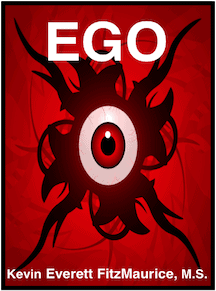 ---
Quotations from Various Sources
Organized Alphabetically
"Every tomorrow has two handles. We can take hold of it with the handle of anxiety or the handle of faith." —Henry Ward Beecher
"Faith is sensing what is not immediately available to be sensed." —Kevin Everett FitzMaurice
"Faith is trustful waiting." —Kevin Everett FitzMaurice
"Faith that the thing can be done is essential to any great achievement." —Thomas N. Carruther
---
Quotations from Scripture
"The fear of the Lord is the beginning of his love: and faith is the beginning of cleaving unto him." —Ecclesiasticus 25:12
"Behold, his soul which is lifted up is not upright in him: but the just shall live by his faith." —Habakkuk 2:4
"For therein is the righteousness of God revealed from faith to faith: as it is written, The just shall live by faith." —Romans 1:17
"Where is boasting then? It is excluded. By what law? of works? Nay: but by the law of faith. Therefore we conclude that a man is justified by faith without the deeds of the law." —Romans 3:27-28
"And he that doubteth is damned if he eat, because he eateth not of faith: for whatsoever is not of faith is sin." —Romans 14:23
"But that no man is justified by the law in the sight of God, it is evident: for, The just shall live by faith. And the law is not of faith: but, The man that doeth them shall live in them." —Galatians 3:11-12
"Now the just shall live by faith: but if any man draw back, my soul shall have no pleasure in him." —Hebrews 10:38
"Now faith is the substance of things hoped for, the evidence of things not seen." —Hebrews 11:1
"But without faith it is impossible to please him: for he that cometh to God must believe that he is, and that he is a rewarder of them that diligently seek him." —Hebrews 11:6
"Even so faith, if it hath not works, is dead, being alone." —James 2:17
"For whatsoever is born of God overcometh the world: and this is the victory that overcometh the world, even our faith." —I John 5:4