Pride
Pleasure
Results
3 Tests
Quotations
Quotations Scripture
Pride & Shame Are the Two Sides of Ego
Ego will help you to recognize, remove, and replace your ego: a.k.a. self-esteem.
---
"Self-love is cleverer than the cleverest man in the world." —Francois de La Rochefoucauld
"The cause of all sins in every case lies in the person's excessive love of self." —Plato, Laws
"Those who suffer from an exaggerated sense of their own ability and accomplishment are continually subject to frustration, disappointment, and rage when reality intrudes and the world doesn't validate their idealized view of themselves." —The Fourteenth Dalai Lama
"Victory is pleasant, not only to those who love to conquer, but to all; for there is produced an idea of superiority, which all with more or less eagerness desire." —Aristotle, Rhetoric
PRIDE IS POSITIVE SELF-ESTEEM OR EGO PLEASURE
Pride is the enemy that leads to false identification and future evil.
Pride says you are the right instead of the truth that either your choices or your angels are responsible.
Pride promotes the false identity of self as right knowings and doings and the false problem of self as wrong knowings and doings.
Pride is shame for others.
Pride is knowing better than others.
Pride is instruction in shame as the problem.
Pride is the right hand of Satan at work.
Pride is the two sides of the one coin of ego balanced on one side.
Pride is the flower of ego.
Pride is the opposite side of shame.
Pride is the cover for shame.
Pride is the cover for the fears of failure and rejection.
---
"The fear of the LORD is to hate evil: pride, and arrogancy, and the evil way, and the froward mouth, do I hate." —Proverbs 8:13
RESULTS OF PRIDE
Ego Scripts
Acting out the pride as a spoiled brat.
Acting out the pride as a user of others.
Acting out the pride as a crusader who stays on top of those they help.
Acting out the pride as a social idol that leads others to themselves instead of to God.
---
Ego Feelings
Anger
Conceit
Anxiety
Shame
Depression
---
Read for a seven-step system to reduce and remove your ego.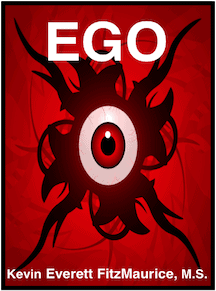 Quotations from Various Sources
Listed Alphabetically
"Don't regard what anyone says of you, for this, after all, is no concern of yours." —Epictetus, Enchiridion
"Fame sometimes hath created something of nothing." —Thomas Fuller, 1608-1661
"Guilt is really the reverse side of the coin of pride. Guilt aims at self-destruction, and pride aims at the destruction of others." —Bill W., As Bill Sees It, p. 140
"Humility is to make a right estimate of oneself." —Charles H. Spurgeon
"I believe the first test of a truly great man is humility." —John Ruskin
"If you compare yourself with others, you may become vain or bitter, for always there will be greater and lesser persons than yourself." —Max Ehrmann
"It belongs to small-mindedness to be unable to bear either honor or dishonor, either good fortune or bad, but to be filled with conceit when honored and puffed up by trifling good fortune, and to be unable to bear even the smallest dishonor and to deem any chance failure a great misfortune, and to be distressed and annoyed at everything. Moreover, the small-minded man is the sort of person to call all slights an insult and dishonor, even those that are due to ignorance or forgetfulness. Small-mindedness is accompanied by pettiness, querulousness, pessimism and self-abasement." —Aristotle, Virtues and Vices
"'I have done that,' says my memory. 'I cannot have done that'—says my pride, and remains resolute. At last—memory yields." —Friedrich Wilhelm Nietzsche, Beyond Good and Evil
"None are so empty as those who are full of themselves." —Benjamin Whichcote
"One does not hate so long as one continues to rate low, but only when one has come to rate equal or higher." —Friedrich Wilhelm Nietzsche, Beyond Good and Evil
"One is the way to gain, the other is the way to nirvana; knowing this fact, students of Buddha should not take pleasure in being honored, but should practice detachment." —Dhammapada, 5:16
"One will rarely err if extreme actions be ascribed to vanity, ordinary actions to habit, and mean actions to fear." —Friedrich Wilhelm Nietzsche,1844-1900: German philosopher
"Our virtues are, most often, only vices in disguise." —Francois de La Rochefoucauld
"Praise is well, compliment is well, but affection-that is the last and most precious reward that any man can win, whether by character or achievement." —Mark Twain
"Riches I need not, nor man's empty praise." —translated from an ancient Gaelic poem
"Self-love is cleverer than the cleverest man in the world." —Francois de La Rochefoucauld
"So through identification you have pleasure and pain." —J. Krishnamurti, The First and Last Freedom, p. 95
"Swallow your pride occasionally, it's nonfattening!" —Anonymous
"The fool doth think he is wise, but the wise man knows himself to be a fool." —William Shakespeare, 1564-1616
"The one important thing I have learned over the years is the difference between taking one's work seriously and taking one's self seriously. The first is imperative and the second is disastrous." —Margot Fonteyn
"The trouble with most of us is that we would rather be ruined by praise than saved by criticism." —Norman Vincent Peale
"The tyrant is a child of pride." —Sophocles"There are two tragedies in life. One is to lose your heart's desire. The other is to gain it." —George Bernard Shaw
"These possessions of a simpleton being the three I choose and cherish: to care, to be fair, to be humble." —Lao Tzu
"What men prize most is a privilege, even if it be that of chief mourner at a funeral." —James Russell Lowell, 1819-1891
"With devotion's visage and pious action we do sugar o'er the devil himself." —William Shakespeare, Hamlet, 3.1
Quotations from Scripture
Listed Biblically
"And the afflicted people thou wilt save: but thine eyes are upon the haughty, that thou mayest bring them down." —II Samuel 22:28
"Thou shalt hide them in the secret of thy presence from the pride of man: thou shalt keep them secretly in a pavilion from the strife of tongues." —Psalms 31:20
"For the sin of their mouth and the words of their lips let them even be taken in their pride: and for cursing and lying which they speak." —Psalms 59:12
"Surely men of low degree are vanity, and men of high degree are a lie: to be laid in the balance, they are altogether lighter than vanity." —Psalms 62:9
"Whoso privily slandereth his neighbour, him will I cut off: him that hath an high look and a proud heart will not I suffer." —Psalms 101:5
"Lord, my heart is not haughty, nor mine eyes lofty: neither do I exercise myself in great matters, or in things too high for me." —Psalms 131:1
"Though the LORD be high, yet hath he respect unto the lowly: but the proud he knoweth afar off." —Psalms 138:6
"The fear of the LORD is to hate evil: pride, and arrogancy, and the evil way, and the froward mouth, do I hate." —Proverbs 8:13
"When pride cometh, then cometh shame: but with the lowly is wisdom." —Proverbs 11:2
"Pride goeth before destruction, and an haughty spirit before a fall." —Proverbs 16:18
"Better it is to be of an humble spirit with the lowly, than to divide the spoil with the proud." —Proverbs 16:19
"Before destruction the heart of man is haughty, and before honour is humility." —Proverbs 18:12
"Most men will proclaim every one his own goodness: but a faithful man who can find?" —Proverbs 20:6
"Proud and haughty scorner is his name, who dealeth in proud wrath." —Proverbs 21:24
"There is a generation that are pure in their own eyes, and yet is not washed from their filthiness." —Proverbs 30:12
"Better is the end of a thing than the beginning thereof: and the patient in spirit is better than the proud in spirit." —Ecclesiastes 7:8
"Extol not thyself in the counsel of thine own heart; that thy soul be not torn in pieces as a bull [straying alone.]" —Ecclesiasticus 6:2
"Pride is hateful before God and man: and by both doth one commit iniquity." —Ecclesiasticus 10:7
"As the proud hate humility: so doth the rich abhor the poor." —Ecclesiasticus 13:20
"The Lord only is righteous, and there is none other but he," —Ecclesiasticus 18:2
"O Lord, Father and God of my life, give me not a proud look, but turn away from thy servants always a haughty mind." —Ecclesiasticus 23:4
"But we are all as an unclean thing, and all our righteousnesses are as filthy rags; and we all do fade as a leaf; and our iniquities, like the wind, have taken us away." —Isaiah 64:6
"Which say, Stand by thyself, come not near to me; for I am holier than thou. These are a smoke in my nose, a fire that burneth all the day." —Isaiah 65:5
"Son of man, these men have set up their idols in their heart, and put the stumblingblock of their iniquity before their face: should I be enquired of at all by them?" —Ezekiel 14:3
"But go ye and learn what that meaneth, I will have mercy, and not sacrifice: for I am not come to call the righteous, but sinners to repentance." —Matthew 9:13
"He that findeth his life shall lose it: and he that loseth his life for my sake shall find it." —Matthew 10:39
"And he said unto him, Why callest thou me good? there is none good but one, that is, God: but if thou wilt enter into life, keep the commandments." —Matthew 19:17
"And Jesus said unto him, Why callest thou me good? there is none good but one, that is, God." —Mark 10:8
"So likewise ye, when ye shall have done all those things which are commanded you, say, We are unprofitable servants: we have done that which was our duty to do." —Luke 17:10
"And he spake this parable unto certain which trusted in themselves that they were righteous, and despised others:" —Luke 18:9
"And Jesus said unto him, Why callest thou me good? none is good, save one, that is, God." —Luke 18:19
"Then Peter opened his mouth, and said, Of a truth I perceive that God is no respecter of persons:" —Acts 10:34
"For there is no respect of persons with God." —Romans 2:11
"What then? are we better than they? No, in no wise: for we have before proved both Jews and Gentiles, that they are all under sin;" —Romans 3:9
"As it is written, There is none righteous, no, not one:" —Romans 3:10
"For I know that in me (that is, in my flesh,) dwelleth no good thing: for to will is present with me; but how to perform that which is good I find not." —Romans 7:18
"For they being ignorant of God's righteousness, and going about to establish their own righteousness, have not submitted themselves unto the righteousness of God." —Romans 10:3
"For I say, through the grace given unto me, to every man that is among you, not to think of himself more highly than he ought to think; but to think soberly, according as God hath dealt to every man the measure of faith." —Romans 12:3
"Therefore let no man glory in men." —I Corinthians 3:21
"For who maketh thee to differ from another? and what hast thou that thou didst not receive? now if thou didst receive it, why dost thou glory, as if thou hadst not received it?" —I Corinthians 4:7
"Casting down imaginations, and every high thing that exalteth itself against the knowledge of God, and bringing into captivity every thought to the obedience of Christ;" —II Corinthians 10:5
"Let nothing be done through strife or vainglory; but in lowliness of mind let each esteem other better than themselves." —Philippians 2:3
"Whose end is destruction, whose God is their belly, and whose glory is in their shame, who mind earthly things." —Philippians 3:19
"Not a novice, lest being lifted up with pride he fall into the condemnation of the devil." —I Timothy 3:6
"For men shall be lovers of their own selves, covetous, boasters, proud, blasphemers, disobedient to parents, unthankful, unholy," —II Timothy 3:2
"Every good gift and every perfect gift is from above, and cometh down from the Father of lights, with whom is no variableness, neither shadow of turning." —James 1:17
"But if ye have respect to persons, ye commit sin, and are convinced of the law as transgressors." —James 2:9
"But he giveth more grace. Wherefore he saith, God resisteth the proud, but giveth grace unto the humble." —James 4:6
"Likewise, ye younger, submit yourselves unto the elder. Yea, all of you be subject one to another, and be clothed with humility: for God resisteth the proud, and giveth grace to the humble." —I Peter 5:5
"For all that is in the world, the lust of the flesh, and the lust of the eyes, and the pride of life, is not of the Father, but is of the world." —I John 2:16