Question & Test
Quotations Listed
Related Pages
6 Groups of Topics
9 Skills & Topics
Question, Challenge, Prove, & Test
---
"The first principle is that you must not fool yourself, and you are the easiest person to fool." —Richard Phillips Feynman
---
Read for the best system of problem-solving in the world.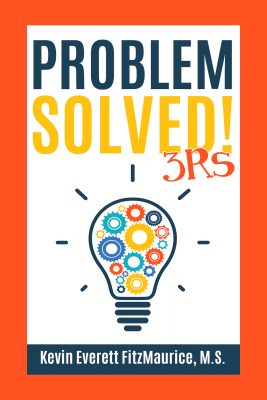 Quotations from Various Sources
Listed Alphabetically
"A fool is only a fool because he won't see he is a fool." —Kevin Everett FitzMaurice
"A lie that is half-truth is the darkest of all lies." —Alfred Lord Tennyson
"A man of genius makes no mistakes. His errors are volitional and are the portals of discovery." —James Joyce
"A man who refuses to have his own philosophy will only have the used-up scraps of somebody else's philosophy." —G. K. [Gilbert Keith] Chesterton, "The Revival of Philosophy," The Common Man (1930)
"A state of society where men may not speak their minds cannot long endure." —Winston Churchill
"All human knowledge takes the form of interpretation." —Walter Benjamin
"All things are subject to interpretation whichever interpretation prevails at a given time is a function of power and not truth." —Friedrich Wilhelm Nietzsche
"All the ways of a man are clean in his own eyes; but the Lord weigheth the spirits." —Proverbs 16:2
"An objection which applies to all conduct can be no valid objection to any conduct in particular." ―John Stuart Mill, On Liberty
"Ask a question and you're a fool for three minutes; do not ask a question and you're a fool for the rest of your life." —Chinese proverb
"Ask the right questions if you're going to find the right answers." —Vanessa Redgrave
"Ask, 'What does it contribute?' and judge accordingly." —Kevin Everett FitzMaurice
"Believe nothing, no matter when you read it, or who said it, unless it agrees with your own reason." —Buddha
"Beloved, believe not every spirit, but try the spirits whether they are of God: because many false prophets are gone out into the world." —I John 4:1
"Beware anyone or anything who does not promote continual open questioning." —Kevin Everett FitzMaurice
"But all things that are reproved are made manifest by the light: for whatsoever doth make manifest is light." —Ephesians 5:13
"But if ye be without chastisement, whereof all are partakers, then are ye bastards, and not sons." —Hebrews 12:8
"But strong meat belongeth to them that are of full age, even those who by reason of use have their senses exercised to discern both good and evil." —Hebrews 5:14
"But the natural man receiveth not the things of the Spirit of God: for they are foolishness unto him: neither can he know them, because they are spiritually discerned." —I Corinthians 2:14
"Butter and honey shall he eat, that he may know to refuse the evil, and choose the good." —Isaiah 7:15
"By honestly acknowledging your past errors, but never damning yourself for them, you can learn to use your past for your own future benefit." —Albert Ellis and Robert A. Harper, A Guide to Rational Living, Third Edition, p. 194
"Casting down imaginations, and every high thing that exalteth itself against the knowledge of God, and bringing into captivity every thought to the obedience of Christ;" —II Corinthians 10:5
"Challenge everything." —EA slogan
"Correction is grievous unto him that forsaketh the way: and he that hateth reproof shall die." —Proverbs 15:5
"Dare to be aware." —Kevin Everett FitzMaurice
"Do not believe in something solely because someone has told you so, or tradition has it, or because many others do. Test for yourself, experience for yourself." —Kalama Sutta
"Doubtful expressions, that have scarce any signification, go for clear reasons to those who, being prepossessed, take not the pains to examine even what they themselves say." —John Locke, An Essay Concerning Human Understanding, Ch1.vii
"Eat thou not the bread of him that hath an evil eye, neither desire thou his dainty meats: for as he thinketh in his heart, so is he: Eat and drink, saith he to thee; but his heart is not with thee." —Proverbs 23: 6-7
"Either make the tree good, and his fruit good; or else make the tree corrupt, and his fruit corrupt: for the tree is known by his fruit." —Matthew 12:33
"Every effect needs to be explained by probable causes until the final cause is determined through testing." —Kevin Everett FitzMaurice
"Every good gift and every perfect gift is from above, and cometh down from the Father of lights, with whom is no variableness, neither shadow of turning." —James 1:17
"Everyone in a complex system has a slightly different interpretation. The more interpretations we gather, the easier it becomes to gain a sense of the whole." —Margaret J. Wheatley
"Facts are stubborn, but statistics are more pliable." —Mark Twain
"Failure doesn't have anything to do with your intrinsic value as a person." —Albert Ellis and Robert A. Harper, A Guide to Rational Living, Third Edition, p. 206
"Finally, brethren, whatsoever things are true, whatsoever things are honest, whatsoever things are just, whatsoever things are pure, whatsoever things are lovely, whatsoever things are of good report; if there be any virtue, and if there be any praise, think on these things." —Philippians 4:8
"Finding a few rare or unusual cases in order to disprove a rule only works to prove that it is a reliable rule but not an absolute rule." —Kevin Everett FitzMaurice
"Finding is reserved for those that search." —Jim Rohn
"For a good tree bringeth not forth corrupt fruit; neither doth a corrupt tree bring forth good fruit." —Luke 6:43
"For everyone that doeth evil hateth the light, neither cometh to the light, lest his deeds should be reproved." —John 3:20
"[For people] to refuse a hearing to an opinion, because they are sure that it is false, is to assume that their certainty is the same thing as absolute certainty. All silencing of discussion is an assumption of infallibility." ―John Stuart Mill, On Liberty
"For the word of God is quick, and powerful, and sharper than any twoedged sword, piercing even to the dividing asunder of soul and spirit, and of the joints and marrow, and is a discerner of the thoughts and intents of the heart." —Hebrews 4:12
"For whom the Lord loveth he chasteneth, and scourgeth every son whom he receiveth." —Hebrews 12:6
"Give me questions I can't answer not answers I can't question." —Richard Feynman
"He that covereth his sins shall not prosper: but whoso confesseth and forsaketh them shall have mercy." —Proverbs 28:13
"How has the church in every age, when in authority, defended itself? Always by a statute against blasphemy against argument, against free speech. And there never was such a statute that did not stain the book that it was in and that did not certify to the savagery of the men who passed it." —Robert G. Ingersoll
"Hypocrisy is the homage vice pays to virtue." —Francois de La Rochefoucauld
"I am all in favor of the skeptical mind. Do not believe anything unless you have experienced it. Do not believe anything—go on questioning, however long it takes." —Bhagwan Shree Rajneesh (Osho)
"I don't feel threatened by people who ask questions. It's those who refuse to answer them that frighten me."—Jason Bacchetta
"I know you won't believe me, but the highest form of human excellence is to question oneself and others." —Socrates
"I shall not commit the fashionable stupidity of regarding everything I cannot explain as a fraud." —Carl Jung
"I would rather have questions that can't be answered than answers that can't be questioned." —Richard Feynman
"If anyone can refute me—show me I'm making a mistake or looking at things from the wrong perspective—I'll gladly change. It's the truth I'm after, and the truth never harmed anyone." —Marcus Aurelius
"If we eliminated all errors, we would also eliminate much discovery, art, insight, learning, and creativity that results from facing errors." —Kevin Everett FitzMaurice
"If ye endure chastening, God dealeth with you as with sons; for what son is he whom the father chasteneth not?" —Hebrews 12:7
"In order to attain the impossible, one must attempt the absurd." —Miguel de Cervantes
"In school, we're rewarded for having the answer, not for asking a good question." —Richard Saul Wurman
"It is better to ask some of the questions than know all the answers." —James Thurber
"It is necessary that at least once in your life you doubt, as far as possible, all things." —Rene Descartes
"It is unwise to be too sure of one's own wisdom. It is healthy to be reminded that the strongest might weaken the wisest might err." —Mahatma Gandhi
"Judge a man by his questions rather than his answers." —Voltaire
"Judge not according to the appearance, but judge righteous judgment." —John 7:24
"Large skepticism leads to large understanding. Small skepticism leads to small understanding. No skepticism leads to no understanding." —Xi Zhi
"Misunderstanding of the present grows fatally from the ignorance of the past." —Marc Bloch
"My son, despise not the chastening of the LORD; neither be weary of his correction:" —Proverbs 3:11
"Not by ignoring evil does one overcome it but by going to meet it." —Greek proverb
"One of the great mistakes is to judge policies and programs by their intentions rather than their results." —Milton Friedman
"Persistent questioning and healthy inquisitiveness are the first requisite for acquiring learning of any kind." —Gandhi
"Political correctness is fascism pretending to be manners." —George Carlin
"Prove all things; hold fast that which is good." —I Thessalonians 5:21
"Question for information, to redirect the burden of proof, and to lead to a new conclusion." —Kevin Everett FitzMaurice
"Question until there are no more questions." —Kevin Everett FitzMaurice
"Question your questions until you are granted inspiring, motivating, and uplifting questions." —Kevin Everett FitzMaurice
"Re-examine all you have been told in school or church or in any book, and dismiss whatever insults your own soul." ―Walt Whitman Walt Whitman
"Remember them which have the rule over you, who have spoken unto you the word of God: whose faith follow, considering the end of their conversation." —Hebrews 13:7
"Skepticism is as much the result of knowledge, as knowledge is of skepticism. To be content with what we at present know, is, for the most part, to shut our ears against conviction; since, from the very gradual character of our education, we must continually forget, and emancipate ourselves from, knowledge previously acquired; we must set aside old notions and embrace fresh ones; and, as we learn, we must be daily unlearning something which it has cost us no small labor and anxiety to acquire."―Homer, The Iliad
"Test the basis of arguments and statements by examining their underlying assumptions, beliefs, foundations, preconditions, predictions, premises, philosophies, or theories." —Kevin Everett FitzMaurice
"The function of education is to teach one to think intensively and to think critically. Intelligence plus character—that is the goal of true education." —Martin Luther King, Jr.
"The further a society drifts from the truth, the more it will hate those that speak it." —George Orwell
"The illiterate of the 21st century will not be those who cannot read and write, but those who cannot learn, unlearn, and relearn." —Alvin Toffler
"The important thing is not to stop questioning. Curiosity has its own reason for existing." —Albert Einstein
"The more I see, the less I know for sure." —John Lennon
"The Party told you to reject the evidence of your eyes and ears. It was their final, most essential command." —George Orwell, 1984
"The price of anything is the amount of life you exchange for it." —Henry David Thoreau
"The right answer requires the right question." —Kevin Everett FitzMaurice
"The trouble with most of us is that we would rather be ruined by praise than saved by criticism." —Norman Vincent Peale
"The truth does not change according to our ability to stomach it." ―Flannery O'Connor
"The unconscious life is not worth living." —Kevin Everett FitzMaurice
"There are many levels and varieties of questions; however, the most important ones to ask are the stupid ones because they are holding you back." —Kevin Everett FitzMaurice
"There is a principle which is a bar against all information, which is proof against all arguments, and which cannot fail to keep a man in everlasting ignorance—that principle is contempt prior to investigation." ―William Paley
"There is nothing from without a man, that entering into him can defile him: but the things which come out of him, those are they that defile the man."—Mark 7:15
"This then is the message which we have heard of him, and declare unto you, that God is light, and in him is no darkness at all." —I John 1:5
"To another the working of miracles; to another prophecy; to another discerning of spirits; to another divers kinds of tongues; to another the interpretation of tongues:" —I Corinthians 12:10
"To pretend that a few rare or unusual cases constitute a rule is to claim that exceptions and variations are better standards than the standards they vary from." —Kevin Everett FitzMaurice
"Uncertainty is the fuel for an amazing life." —Leo Babauta
"We must question in order to explore, discover, and create." —Kevin Everett FitzMaurice
"We must question in order to expose and reveal both lies and the truth." —Kevin Everett FitzMaurice
"Whatsoever action you intend to perform by body, speech, or mind, first think, 'Will this action be harmful to myself or to others or to both. Will this action produce suffering?' If it is harmful, avoid doing it." —Gautama Buddha
"When receiving correction, the wise seeks to learn and the fool seeks to justify with excuses." —Kevin Everett FitzMaurice
"Wherefore by their fruits ye shall know them." —Matthew 7:20
"With devotion's visage and pious action we do sugar o'er the devil himself." —William Shakespeare, Hamlet, 3.1
"Ye shall know them by their fruits. Do men gather grapes of thorns, or figs of thistles?" —Matthew 7:16
"You may choose to look the other way but you can never say again that you did not know." —William Wilberforce
---
Read for the best system of problem-solving in the world.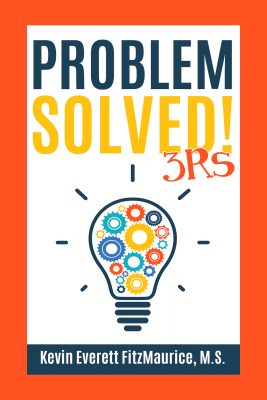 Related Pages of Free Information
---
Read for the best system of problem-solving in the world.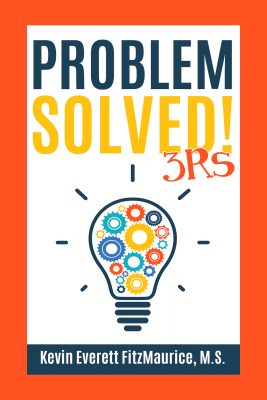 6 Groups of Topics Menu
---
Read for the best breathing exercise in the world for your feelings and stress.
9 Skills & Topics Menu
---
Read for the best breathing exercise in the world for your feelings and stress.