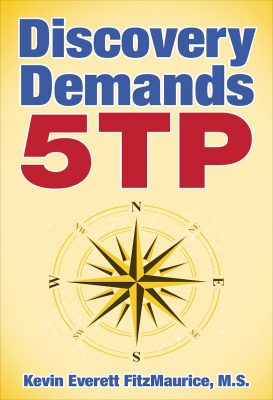 ---
Both-And Thinking Provides More Options & Understanding
"There are two ways to slide easily through life: to believe everything or to doubt everything; both ways save us from thinking." —Alfred Korzybski, Polish-American founder of General Semantics, (1879–1950)
---
Both-And Thinking
Both-And Thinking is the skill of looking at both sides of any duality and more.
"Science and reason are good and useful. But so are art and emotion. Reason often implements desire and emotion; and feelings can also implement reasoning. Both/and rather than either/or!" —Albert Ellis, Feeling Better, Getting Better, Staying Better.
---
Both-And Thinking: Practice
Three Habits
1. You look at both sides of an issue.
2. You look at information from outside the two sides or two perspectives.
3. You incorporate information from both sides and more information from other sources that was not presented by either of the two sides.
---
Reminder Saying for Both-And Thinking
Use the saying below to help you to remember

 

not only

 

to look both ways but also to look

 

with

 

both ways and more.
"It's not either-or but both-and-more!" —Kevin Everett FitzMaurice
---
Ballet As an Example of Both-And Thinking
Some argue ballet is technical and formal.
Some argue ballet is theatrical and artistic.
Some argue ballet is musical and rhythmical.
Good ballerinas are technical.
Better ballerinas are technical and theatrical.
Best ballerinas are technical, theatrical, and musical.
While it is rare for one ballerina to exemplify all three in their dance, it does happen. Margot Fonteyn is an example of one ballerina who had all three and all the time.
---
M

ore Advanced Thinking Skill: 5TP
---
Book Devoted to the 5TP
---
Quotations from Various Sources
Organized Alphabetically
"Both/and thinking provides both more openness and more information than does either/or thinking." —Kevin Everett FitzMaurice 
"Can a man cling to the positive without any negative in contrast to which it is seen to be positive? If he claims to do so he is a rouge or a madman." —Chung Tzu 
"Real knowledge is to know the extent of one's ignorance." — Confucius 
"Science and reason are good and useful. But so are art and emotion. Reason often implements desire and emotion; and feelings can also implement reasoning. Both/and rather than either/or!" —Albert Ellis 
"The excessive increase of anything causes a reaction in the opposite direction." —Plato, The Republic 
"The worst extreme view is the extreme view that extremes never exist." —Kevin Everett FitzMaurice 
"There are no whole truths; all truths are half-truths. It is trying to treat them as whole truths that plays the devil." —Alfred North Whitehead 
"There are two tragedies in life. One is to lose your heart's desire. The other is to gain it." —George Bernard Shaw 
"There's a pinch of the madman in every great man." —French proverb 
"To be absolutely certain about something, one must know everything, or nothing, about it." —Olin Miller 
"Use 'mostly' rather than 'this' or 'that' thinking." —Kevin Everett FitzMaurice 
"We can be absolutely certain only about things we do not understand." —Eric Hoffer
---
Related Pages