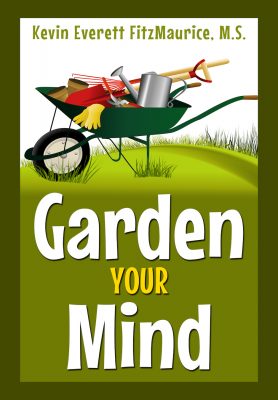 ---
Asking "Why" Can Be Avoidance
"Every 'why' invites a 'because'." —Reuven Alcalay
---
Following is a rewritten Zen story about being stuck on the question "why."
Once there was a general sitting on top of a hill surrounded by an elite guard. As he observed the progress of the battle, a stray arrow struck him in the chest. When his physician came to pull out the arrow and tend to his wounds, the general said, "First let me find out who shot me, then you can take out the arrow."
So the general sent out some of his elite guards to find the archer. Surprisingly, they were able to find out who shot the arrow. Rushing back to the general, they informed him of who the archer was. The surgeon then once again began preparations to remove the arrow, however, the general objected and said, "First let me find out who made the arrow, then you can take out the arrow."
So once again the general sent out some of his elite guards. This time to find the maker of the arrow. Surprisingly, they were able to find out who made the arrow. Rushing back to the general, they informed him of who the maker was. The surgeon then once again began preparations to remove the arrow, however, the general objected and said, "First let me find out what tree the arrow came from, then you can take out the arrow."
So once again the general sent out some of his elite guards. This time to find the tree that the arrow was made from. Surprisingly, they were able to find out what tree the arrow was cut from. Rushing back to the general, they informed him of which tree was used to make the arrow. The surgeon then once again began preparations to remove the arrow, however, the general objected and said, "First let me find out who planted the tree that the arrow came from, then you can take out the arrow."
So once again the general sent out some of his elite guards. This time to find the planter of the tree that the arrow was made from. Surprisingly, they were able to find out who planted the tree that the arrow was cut from. Rushing back to the general, they found that he had bled to death while waiting for answers to all of his questions.
---
Following is a rewritten parable circulating in 12-step groups about the consequences of asking "why."
There once was a man who was on a sinking ship.
When the others were safely in the lifeboat, they asked him to join them.
But he refused.
He said he could not leave the sinking ship until he knew "why" it was sinking.
The others watched in horror as he went down with the ship.
---
Following is Kevin Everett FitzMaurice's analogy about asking "why."
To insist on knowing "why" before you accept help is like falling in the ocean and refusing to swim to shore until you know "why" you fell in.
---
Answers to "Why"
Answers to "why" vary according to the preferences of the hunters as to which target to blame.
Targets can be grouped into being either of an inner or an outer nature.
Inner targets can be grouped either as responsibility or spirituality issues.
Outer targets can be grouped either as physical or social environment issues.
Hence, there are many permutations, many possible combinations of causes and so many possible explanations.
---
One answer that makes sense and can help has 3 parts:
(1) you are biologically prone to the negative;
(2) you are sociologically conditioned to the negative;
(3) you are habitually drawn to the negative.
Bottom line: work against your negative tendencies whether they are natural, social, or just a bad habit.
---
Related Pages
---
Quotations from Various Sources
Organized Alphabetically
"Answers to 'why' are often just an escape from the whirlpool effect of 'why.'" —Kevin Everett FitzMaurice
"Don't ask why the patient is the way he is, ask for what he would change." —Milton Erickson
"Every 'why' invites a 'because'." —Reuven Alcalay
"For what glory is it, if, when ye be buffeted for your faults, ye shall take it patiently? but if, when ye do well, and suffer for it, ye take it patiently, this is acceptable with God." —I Peter 2:20
"If we waited until we knew why matter existed, there would be no physics." —Kevin Everett FitzMaurice
"If we waited until we knew why the exchange of electrons gave off energy, there would be no electricity." —Kevin Everett FitzMaurice
"If we waited until we knew why the universe existed, there would be no astronomy." —Kevin Everett FitzMaurice
"'Why' is a witch hunt." —Kevin Everett FitzMaurice
"'Why' is the luxury of leisure but 'what' and 'how' are the tools of work." —Kevin Everett FitzMaurice
"'Why' is the merry-go-round of procrastinators." —Kevin Everett FitzMaurice