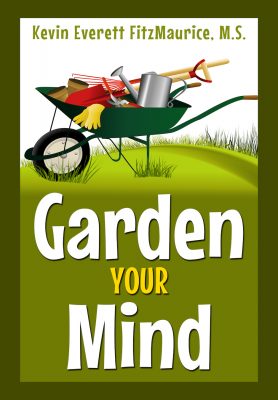 ---
Choose to Value Work More than Rest & Relaxation
"Far and away the best prize that life offers is the chance to work hard at work worth doing." —Theodore Roosevelt
---
Work for What?
Do you work to eat or eat to work?
Do you work to rest or rest to work?
Do you wish work was away and so your life too?
Or, do you enjoy work and so your life?
Do you have it backward? Then change your attitude starting today!
---
Work Is Value
To be needed means you do work for someone.
To be useful means you do work.
When work is over life is over.
When work is play—you have arrived back home.
Work is a gift. Work is a privilege. Work is a challenge. Work is an opportunity.
It is a sad state of affairs when the world makes both learning and work a pain—when in fact learning and work are the two greatest joys in life. Think not? Then watch little children before school and parents have corrupted them.
Haven't you noticed that plants and animals do not retire, but work their entire lives?
---
Related Page
---
Quotations from Various Sources
Organized Alphabetically
"A day of worry is more exhausting than a day of work." —John Lubbock
"All that you do, do with your might, things done by halves are never done right." —Shaker saying
"And whatsoever ye do in word or deed, do all in the name of the Lord Jesus, giving thanks to God and the Father by him." —Colossians 3:17
"And whatsoever ye do, do it heartily, as to the Lord, and not unto men;" —Colossians 2:23
"But when Jesus heard it, he answered him, saying, Fear not: believe only, and she shall be made whole." —Luke 8:50
"Do not put off until tomorrow and the day after; for a sluggish worker does not fill his barn, nor one who puts off his work; Industry makes work go well, but a man who puts off work is always hand-grips with ruin." —Hesiod, Works and Days
"Do the work you love or love the work you do." —Anonymous
"Find the fun and the work will get done." —Kevin Everett FitzMaurice
"For even when we were with you, this we commanded you, that if any would not work, neither should he eat." —II Thessalonians 3:10
"For what glory is it, if, when ye be buffeted for your faults, ye shall take it patiently? but if, when ye do well, and suffer for it, ye take it patiently, this is acceptable with God." —I Peter 2:20
"Half measures availed us nothing." —AA Big Book
"He who desires but acts not breeds pestilence." —William Blake
"Hunger is an altogether fit companion for the idle man." —Hesiod, Works and Days
"'I must do something' always solves more problems than 'Something must be done.'" —Anonymous
"Idleness is the devil's workshop." —Aphorism
"If men are given food, but no chastisement nor any work, they become insolent." —Aristotle, Economics
"In golf as in life it is the follow through that makes the difference." —Anonymous
"Keep busy; idleness is the strength of bad habits." —Fredrick W. Evans, Shaker member
"Killing time murders opportunities." —Anonymous
"Later never exists." —Anonymous
"Laziness is the mother of all evils." —Sophocles
"Laziness is the source of many evils." —Meander
"Life affords no higher pleasure than that of surmounting difficulties." —Samuel Johnson
"Love the life you live and you will live the life you love." —Anonymous
"My father always told me, 'Find a job you love and you'll never have to work a day in your life.'" —Jim Fox
"Nothing works like working." —Kevin Everett FitzMaurice
"Objects we ardently pursue bring little happiness when gained; most of our pleasures come from unexpected sources." —Herbert Spencer
"Perhaps the most valuable result of all education is the ability to make yourself do the thing you have to do, when it ought to be done, whether you like it or not." —Thomas Henry Huxley
"Success is about who you are, not what you have. Successful people work to discover their talents, to develop those talents, and then to use those talents to benefit others as well as themselves." —Tom Morris
"The best preparation for good work tomorrow is good work today." —Elbert Hubbard
"The best way to get something done is to begin." —Anonymous
"The bitterest tears shed over graves are for words left unsaid and for deeds left undone." —Harriet Beecher Stowe
"The easy way out is often just that–the 'easy' way out of the most rewarding lifestyle." —Albert Ellis and Robert A. Harper, A Guide to Rational Living, Third Edition, p. 177
"The greater the difficulty, the more glory in surmounting it." —Epicurus
"The supreme accomplishment is to blur the line between work and play." —Arnold Toynbee
"The way to do is be." —Lao Tzu
"Things alter for the worse spontaneously, if they be not altered for the better designedly." —Francis Bacon
"To be is to be related." —J. Krishnamurti
"To be is to do." —Plato
"To do is to be." —Socrates
"To overcome difficulties is to experience the full delight of existence." —Arthur Schopenhauer
"We must embrace pain and burn it as fuel for our journey." —Kenji Miyazawa
"What may be done at any time will be done at no time." —Scottish proverb
"What we do today, right now, will have an accumulated effect on all our tomorrows." —Alexandra Stoddard
"When people go to work, they shouldn't have to leave their hearts at home." —Betty Bender
"Work is not a shame. Laziness is a shame." —Hesiod
"Work is the best method devised for killing time." —William Feather
"Work works wonders." —Kevin Evertt FitzMaurice
"You are not here merely to make a living. You are here in order to enable the world to live more amply, with greater vision, with a finer spirit of hope and achievement. You are here to enrich the world, and you impoverish yourself if you forget that errand." —Woodrow Wilson, 28th President of the United States
"You will not achieve happiness if you don't work hard; and it's a shame not to want to work hard." —Euripides