Change
15 Beliefs
Summary
What to Change?
Quotations
Related Pages
What Are Your Beliefs on Change?
Garden will teach you an easy and effective system of Cognitive Behavioral Therapy (CBT).
---
"We generally change ourselves for one of two reasons: inspiration or desperation." —Jim Rohn
---
Read and discover the best self-help system based on CBT.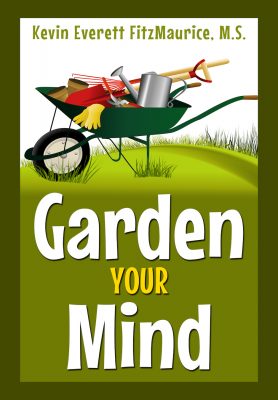 15 BELIEFS about Change
---
Ethical Notification
Ethical counselors and therapists will inform you right at the start of counseling about their beliefs regarding counseling and change.
---
List of 15 Beliefs
People are generally doing the best they can with the skills that they have.
People want to be empowered to do better and to solve their own problems. While some people are so discouraged they may even say that they do not want to do better, the truth is that they would if they still thought they could.
People can learn attitude, emotion, esteem, script, thinking, identity, and ego skills that will empower them to lead more productive, prosperous, and happy lives without continual psychotherapy.
People have a right to know what their counselor or therapist thinks they are doing. Unfortunately, far too many therapists now consider it acceptable to manipulate clients for their own sake by, for example, using interventions and techniques that the therapist never fully explains or discloses to their clients such as: strategic, systemic, experimental, popular, and paradoxical.
Psychotherapy can be more than just having a paid friend. Having a paid friend is also called relationship or supportive therapy. A counselor who just listens might call themselves psychodynamic or what they will, but they are not a friend of change. If a client really needs a friend—then be one—but quickly help them find out how to get friends and support for free like the rest of us.
Brief psychotherapy can be more than just reframing problems into solutions. Brief therapy can quickly teach easy and basic skills using some of the formats, programs, and resources developed by REBT and CBT.
Psychotherapy is most effective, productive, and lasting when its main focus is on skill training rather than on comforting. Comforting should not be something one has to pay for. Comforting should be found through the development of a support system: self-help groups, friends, family, affiliations, activities, memberships, charity work, meetup.com interests.
Psychotherapy is most effective when its focus is on your inner world and not merely on your behaviors, which are only symptoms of internal problems. "Cleanse first that which is within the cup and platter, that the outside of them may be clean also" —Matthew 23: 26.
The chemical imbalance theory of mental illness is backward: the chemical imbalance is not the cause but only the symptom of the problem. Clinical studies at the University of Pennsylvania have shown that changing your thinking style will correct the imbalance of chemicals in your brain (Beck, Rush, Shaw, Emery, 1979).
Responsibility for behavior is not enough. It is far more important for people to learn to be responsible for their attitude, feelings, esteem, scripts, thinking, identity, and ego.
Blaming and damning others or life puts others in charge of your life and robs you of your personal power to better your life. Blaming and damning others or life is the surest way to lose any control that you have left.
Blaming and damning your being (yourself) makes you worse, not better. Blaming and damning your being causes you to serve rebellion, self-centeredness, depression, codependency, or antisocial response styles.
Blaming and damning your behavior is a waste of time and energy. Behaviors cannot be focused on, because they are only descriptions of processes. In other words, behaviors cannot be captured, because they are not things.
Blaming and damning your decision system can result in positive and constructive change if: (1) it is not allowed to include the blaming and damning of your being, and (2) you learn more effective skills to replace your less effective choosing styles.
Counselors need to provide mental health services and not allow money to force them to just serve behavioral or chemical health. Counseling is a chance for change, not another place to buy comforting and soothing.
Summary
In short, good counseling is:
the recognition of poor coping due to a lack of skill development, which is due to poor developmental conditions;
the development of new skills and the application of old and new skills to improve both specific and general coping and problem-solving functioning;
the recognition that decision systems drive coping and problem-solving mechanisms;
the recognition that thought-things (reified thinking, see the books Planet Earth: Insane Asylum or We're All Insane! for information) drive the dysfunctional meaning, rule, script, identity, or decision systems that are at the root of problems.
What to Change?
Not your being—you are not God, you did not make your being and you cannot change or alter it in any way. not your behavior—your behavior is already done and beyond change or control of any kind.
Not your ego—that is a waste of time, because the ego is only a collection of dead judgments based on descriptions of nonexistent behaviors.
---
Change Choices
What to change? Your process of choosing and thereby your choices and thereby your identity, thoughts, feelings, and behaviors.
Why are you alone responsible for your processes of choosing and your choices? Because no one else is or can be. Why? Because if anyone else is, then you are either not real or you are psychotic.
To be an independent being, you have to be in charge of your own mind. If someone else is in control of your mind, then you are merely a puppet, a figment of someone else's imagination, psychotic, or a robot–not a real free adult being.
Is there anything legitimate about blaming others? Yes, others taught you insane decision systems. But only you, as an adult, can decide to continue to keep reinforcing your self-defeating decision processes or to stop believing in them.
The truth is that you have told yourself more with your self-talk and thereby conditioned yourself more–than what everyone else combined has told you and conditioned you to believe.
Take back your responsibility and regain your personal power. You can consciously control your decision-making processes or you can be unconsciously controlled by your decision-making processes—the choice is yours alone.
Quotations from Various Sources
Listed Alphabetically
"A fool is only a fool because he won't see he is a fool." —Kevin Everett FitzMaurice
"A man of genius makes no mistakes. His errors are volitional and are the portals of discovery." —James Joyce
"But if ye be without chastisement, whereof all are partakers, then are ye bastards, and not sons. — Hebrews 12:8
"By honestly acknowledging your past errors, but never damning yourself for them, you can learn to use your past for your own future benefit." —Albert Ellis and Robert A. Harper, A Guide to Rational Living, Third Edition p. 194
"Correction is grievous unto him that forsaketh the way: and he that hateth reproof shall die." —Proverbs 15:5
"Failure doesn't have anything to do with your intrinsic value as a person." —Albert Ellis and Robert A. Harper, A Guide to Rational Living, Third Edition, p. 206
"For whom the Lord loveth he chasteneth, and scourgeth every son whom he receiveth." —Hebrews 12:6
"If we eliminated all errors, we would also eliminate much discovery, art, insight, learning, and creativity that results from facing errors." —Kevin Everett FitzMaurice
"If ye endure chastening, God dealeth with you as with sons; for what son is he whom the father chasteneth not?" —Hebrews 12:7
"My son, despise not the chastening of the LORD; neither be weary of his correction:" —Proverbs 3:11
"The greatest explorer on this earth never takes voyages as long as those of the man who descends to the depth of his heart." —Julien Green
"The trouble with most of us is that we would rather be ruined by praise than saved by criticism." —Norman Vincent Peale
"We generally change ourselves for one of two reasons: inspiration or desperation." —Jim Rohn
"When receiving correction, the wise seeks to learn and the fool seeks to justify with excuses." —Kevin Everett FitzMaurice
Related Pages of Free Information
---
Read for diagrams and maps of how people control and manipulate you.