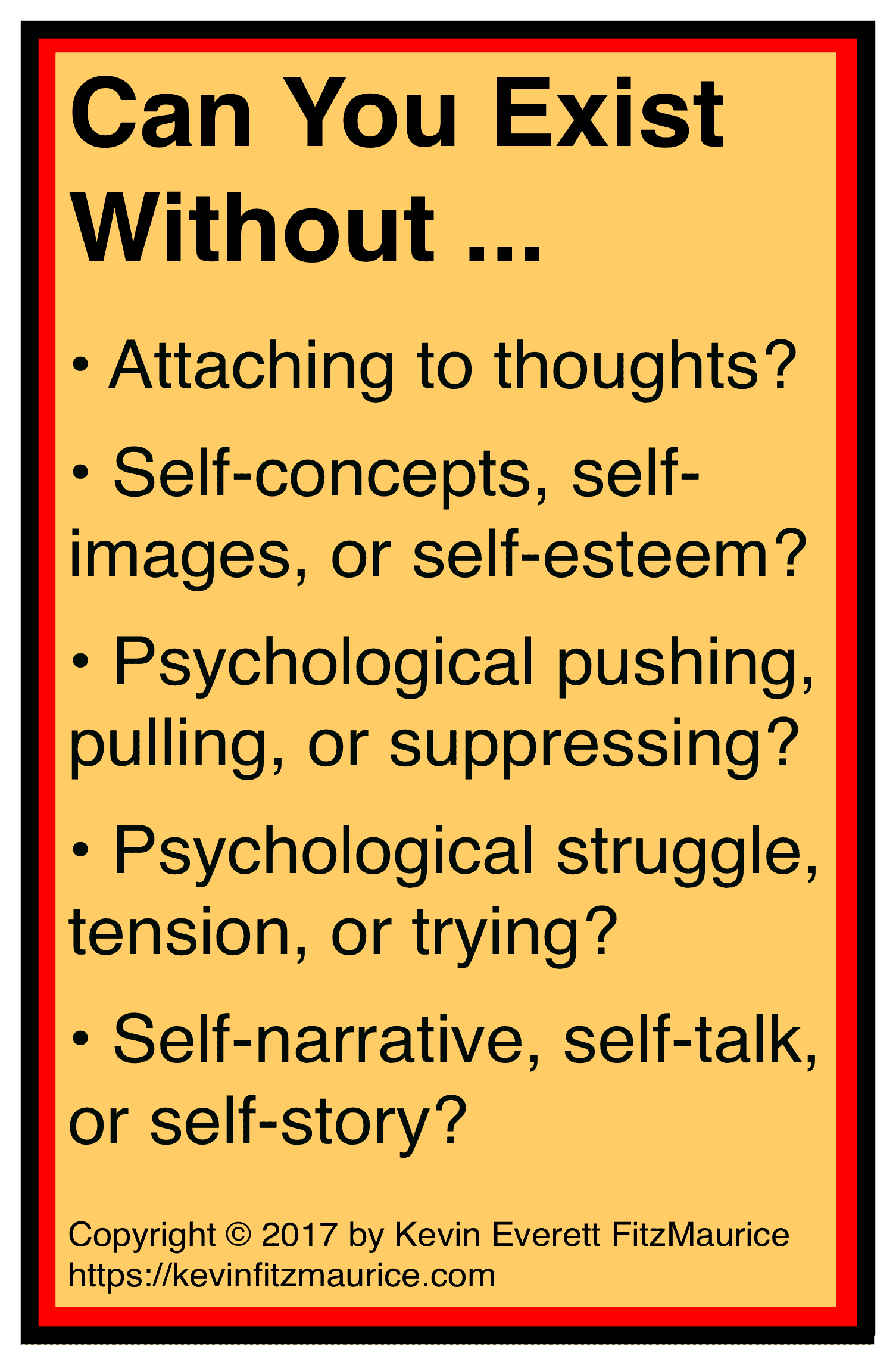 ---
There Is Right & Wrong Attachment
Ego will help you to recognize, remove, and replace your ego: a.k.a. self-esteem.
"Happiness does not come from having much but from being attached to little." —Master Cheng Yen
"Letting go gives us freedom and freedom is the only condition for happiness. If, in our heart, we still cling to anything—anger, anxiety, or possessions—we cannot be free." —Thich Nhat Hanh
"People become attached to their burdens sometimes more than the burdens are attached to them." —George Bernard Shaw
"The essence of balance is detachment." —Chinese proverb
"When man's attachments are deep, then divine endowments are shallow." —Chung Tzu
---
WESTERN PSYCHOLOGY
In the West, the game is attachment.
The task is to figure out how to attach to the positive and to cover up or reframe negative attachments.
The playing of this game is called self-esteem and becoming.
However, it is really about dying as things and lying about dying as negative things.
---
EASTERN PSYCHOLOGY
"The essence of the Way is detachment." —Bodhidharma
"If a warrior is not unattached to life and death, he will be of no use whatsoever." —Yamamoto Tsunetomo, Hagakure: The Book of the Samurai
In the East, the game is detachment.
The task is to figure out how to attach to detachment.
Hence, the game is played by learning to attach only to some grandiose idea of self such as: oneness, the universe, God, Atman, ideal forms, creation, life, void, energy, power, universal principles, etc.
One can then claim to be free from attachment to things.
While promoting liberation from the ego, the real result is unassailable egomania.
---
CHRISTIAN PSYCHOLOGY
Christian psychology is to recognize the absolute need for both detachment and attachment and then to practice right detachment and right attachment.
---
RIGHT ATTACHMENT & DETACHMENT
Right attachment is to attach to being. Right detachment is to detach from both knowing and doing.
Right attachment requires right being, i.e., that you attach to self as being a container and not attach as the contents of that container.
Right detachment from knowing and doing requires that you accept knowing and doing from God instead of from self.
---
People Cannot Make You Own Their Stuff
---
Related Pages
---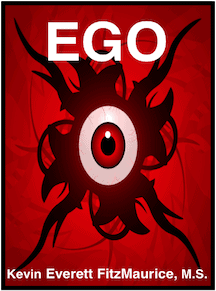 ---
Quotations from Various Sources
Organized Alphabetically
"Attachment creates illusion." —Buddhist saying
"Detach with love." —Al-Anon teaching
"Identification prevents and perverts the flow of thought-feeling." —J. Krishnamurti, The Collected Works of J. Krishnamurti, Volume IV, p. 8
"If you must be right, then you fail to learn and so lose." —Kevin Everett FitzMaurice
"Is not virtue a negation of becoming?" —J. Krishnamurti, The Collected Works of J. Krishnamurti, Vol. III, p. 204
"It belongs to small-mindedness to be unable to bear either honor or dishonor, either good fortune or bad, but to be filled with conceit when honored and puffed up by trifling good fortune, and to be unable to bear even the smallest dishonor and to deem any chance failure a great misfortune, and to be distressed and annoyed at everything. Moreover, the small-minded man is the sort of person to call all slights an insult and dishonor, even those that are due to ignorance or forgetfulness. Small-mindedness is accompanied by pettiness, querulousness, pessimism, and self-abasement." —Aristotle, Virtues and Vices
"It is hard to contend against one's heart's desire; for whatever it wishes to have it buys at the cost of the soul." —Heraclitus, fragment
"Letting go gives us freedom and freedom is the only condition for happiness. If, in our heart, we still cling to anything—anger, anxiety, or possessions—we cannot be free." —Thich Nhat Hanh
"One loses joy and happiness in the attempt to possess them." —Masanobu Fukuoka
"People become attached to their burdens sometimes more than the burdens are attached to them." —George Bernard Shaw
"The essence of balance is detachment." —Chinese proverb
"The soul is undiscovered though explored forever to a depth beyond report." —Heraclitus
"The trouble with most of us is that we would rather be ruined by praise than saved by criticism." —Norman Vincent Peale
"The way to do is be." —Lao Tzu
"Unless, of course, you insist on identifying yourself with the people and things you love; and thereby seriously disturb yourself." —Albert Ellis and Robert A. Harper, A Guide to Rational Living, Third Edition, p. 175
"You can be right and lose, or you can be wrong, learn, and win." —Kevin Everett FitzMaurice
"You can be right or righteous." —Anonymous
"You can be right, or you can be happy." —Anonymous
---
Quotations from Scripture
"He that findeth his life shall lose it: and he that loseth his life for my sake shall find it." —Matthew 10:39
"For whosoever will save his life shall lose it: and whosoever will lose his life for my sake shall find it." —Matthew 16:25
"For whosoever will save his life shall lose it; but whosoever shall lose his life for my sake and the gospel's, the same shall save it." —Mark 8:35
"For whosoever will save his life shall lose it: but whosoever will lose his life for my sake, the same shall save it." —Luke 9:24
"If any man come to me, and hate not his father, and mother, and wife, and children, and brethren, and sisters, yea, and his own life also, he cannot be my disciple." —Luke 14:26
"Whosoever shall seek to save his life shall lose it; and whosoever shall lose his life shall preserve it." —Luke 17:34
"He that loveth his life shall lose it; and he that hateth his life in this world shall keep it unto life eternal." —John 12:25