---
Problems of Claiming, Trying, & Becoming Contain Most Problems
Ego will help you to recognize, remove, and replace your ego: a.k.a. self-esteem.
Claiming Is the Root Problem that Results in Trying & Becoming.
---
Claiming or Making Claims
Claiming is trying to play God.
Claiming is what you do after the fact if you were successful.
Claiming is what you do when you are failing or making mistakes.
Claiming is what must be avoided during the execution of any skill or talent.
Claiming is stealing.
Claiming destroys to make way for itself.
Claiming often will first try to destroy someone or something to make space for its claims, its lies.
---
Trying or Working At It
Trying is a form of claiming.
Trying is relying on yourself instead of God.
Trying is failing by relying on yourself instead of God.
Trying is accepting failure and moving into failure.
Trying with thinking is failing with thinking.
Trying with ego is failing with ego.
Trying is the excuse of ego for failing with ego.
---
Becoming
Becoming is the cure that is worse than the disease.
Becoming is the medicine that is worse than the sickness.
Becoming is pride in all its glory.
Becoming is claiming in action.
Becoming is self-esteem devouring your heart, soul, and mind.
Becoming is ego feeding on your feelings, thoughts, and behaviors.
Becoming is the delusions that you can evolve or develop your self.
---
Solutions
Surrender problems to God.
Surrender self to God.
Give all praise to God, and none to self.
Rest in God.
Wait on God.
Really on God.
Praise God, not humans.
---
Compare to 4 Main Spiritual Failures
---
Plan to Reduce Ego from the book Ego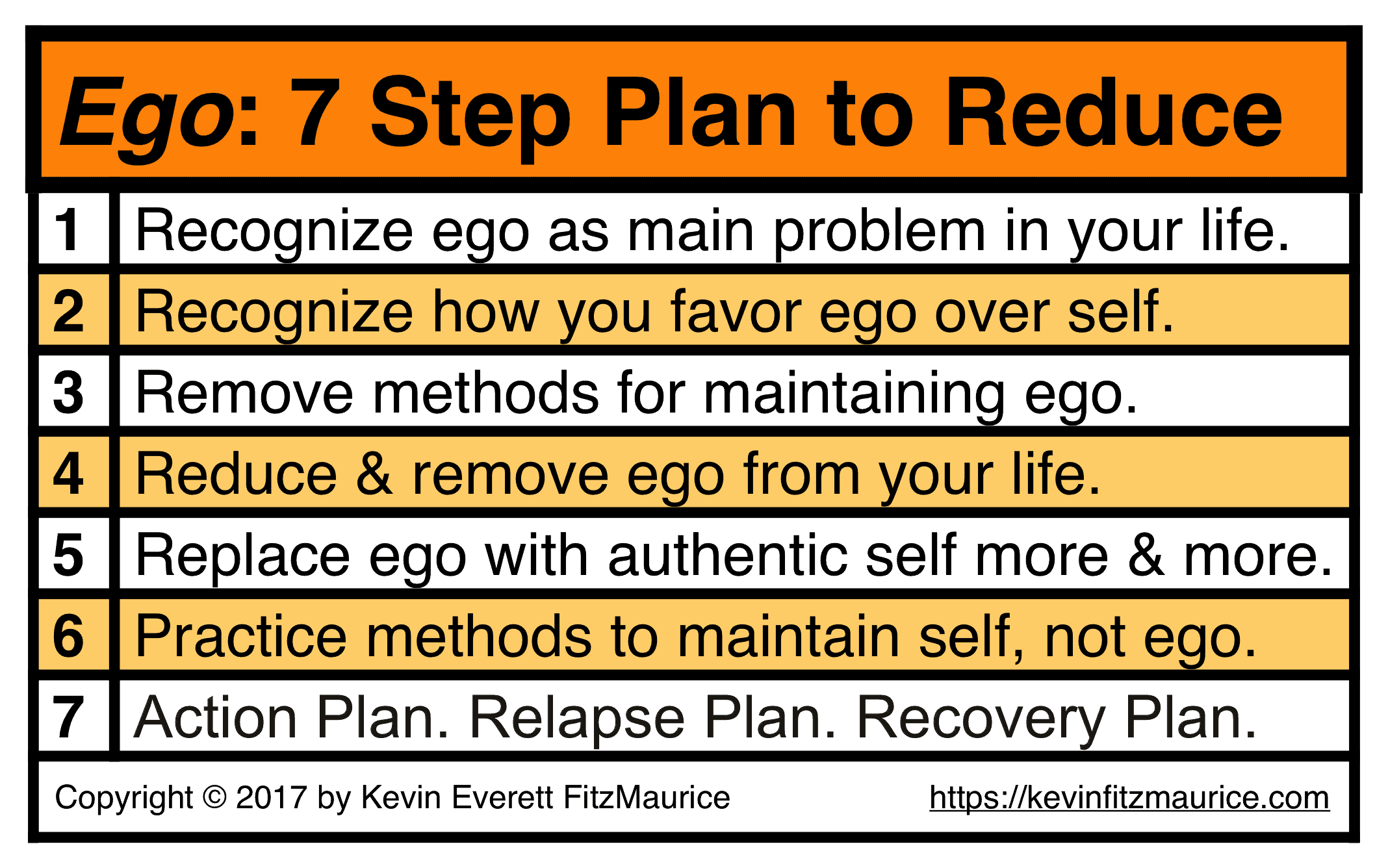 ---
Related Pages
---