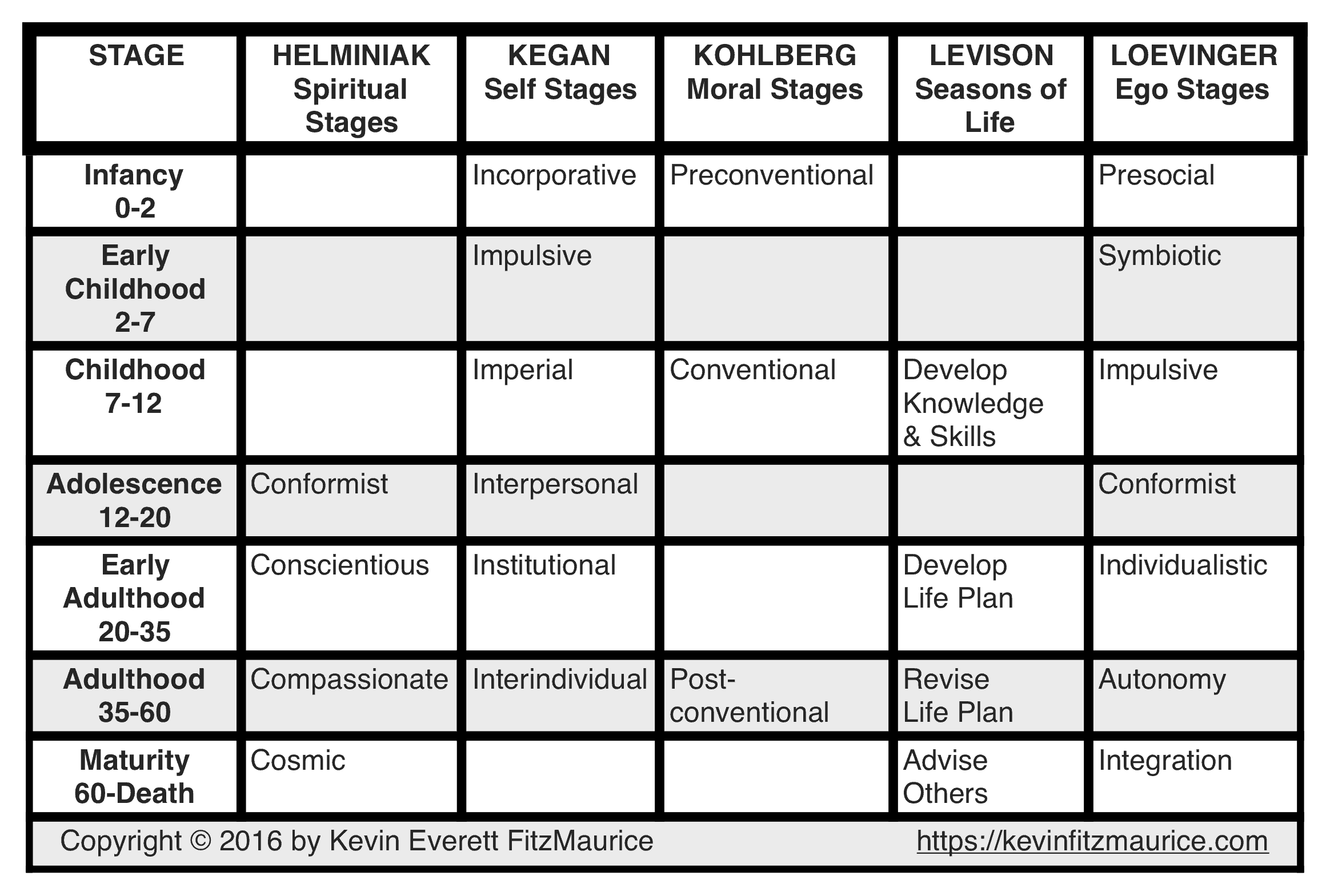 ---
Second 5 Styles of 15 Charted Styles
---
Note on the 15 Styles
Some liberties were taken with the stages of certain theorists in order to facilitate comparisons. Fifteen different systems are compared. Please note that some stages are not meant to be age-dependent; but, rather, are only compared to the seven age stages as a metaphor, for instance, AA's, FitzMaurice's, Fowler's, Helminiak's, Maslow's, Wilber's, and Zen's stages.
The ampersand, "&," is used to denote the combining of some of the stages of a system with more than seven stages into one of the seven age-stages.
The 15 comparisons are presented in alphabetical order.
7 Stages are used to compare the 15 different development systems.
---
PART TWO OF THREE: 15 Spiritual Styles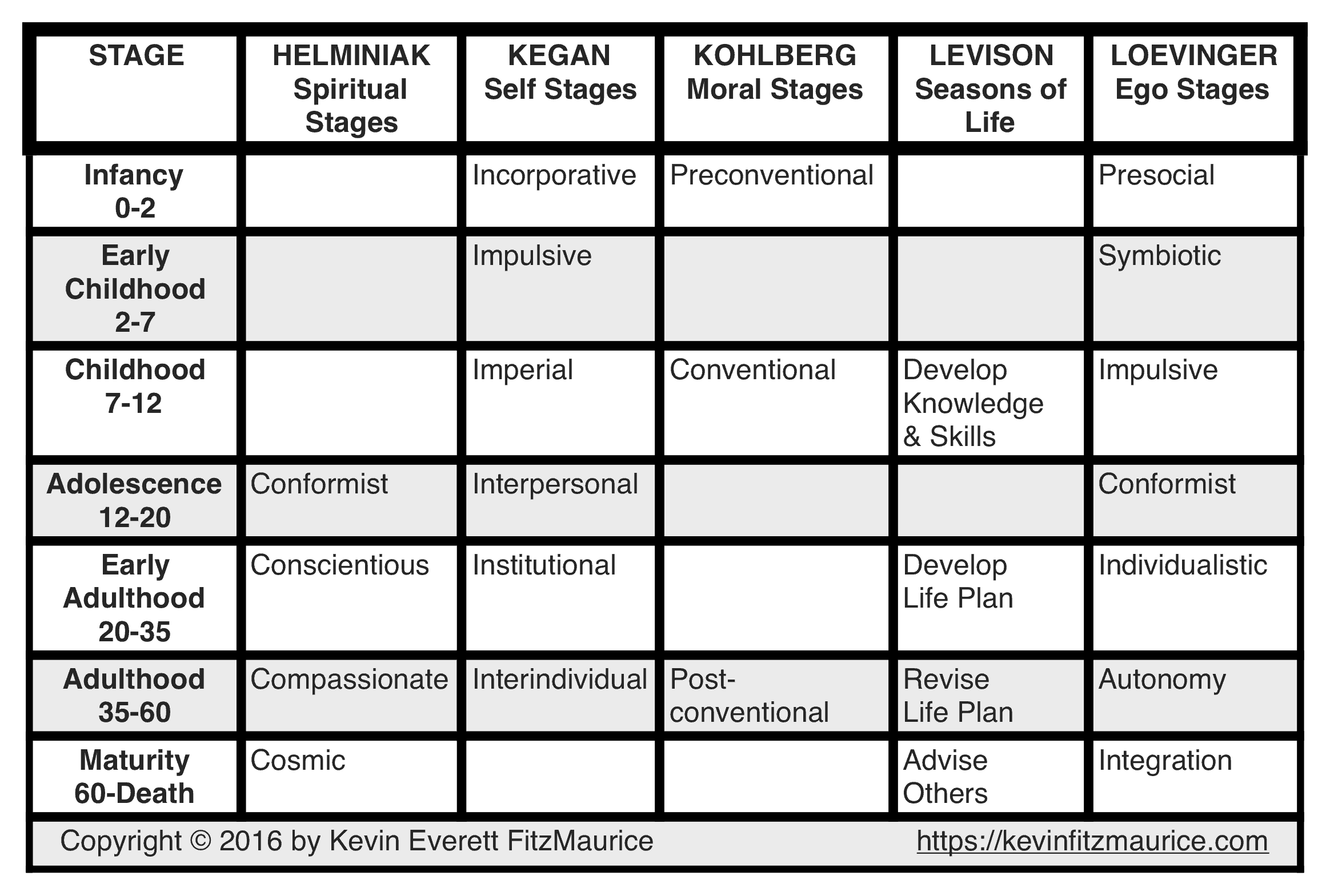 ---
Related Pages of Free Information